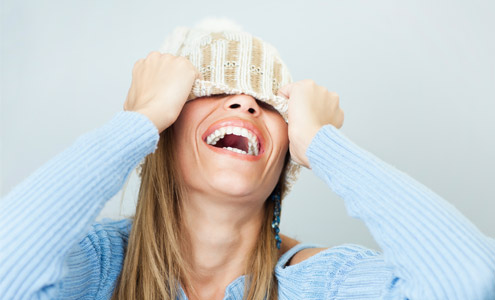 Wellness Tip: Cardiologists from the University of Maryland Medical Center believe that laughter helps your heart. Laughter helps increase blood flow, lower stress hormones and improve our immune system.
Stress and inflammation in and around our inner blood vessels (endothelium) can lead to heart attacks and strokes. But when we laugh our body releases beta-endorphins; this causes our inner blood vessels to dilate, allowing for more blood flow, it reduces inflammation and it helps to prevent plaque from forming.
Researchers performed a study involving 300 volunteers. Half of the participants had a history of cardiovascular disease, the other half did not. Through an extensive series of questionnaires, the physicians discovered that the individuals having heart disease were 40% less likely to find the humor in situations compared to their healthier counterparts.
So turn on the comedy station, pick up a joke book, lighten up and laugh it up. Your heart will thank you!
---

Check Out More Wellness Tips

· How to Avoid Buying GMO Foods in the Supermarket

· The Trouble With Sugar

· Vegetables: Raw vs. Cooked

· Energizing Superfood Smoothie

View All Tips