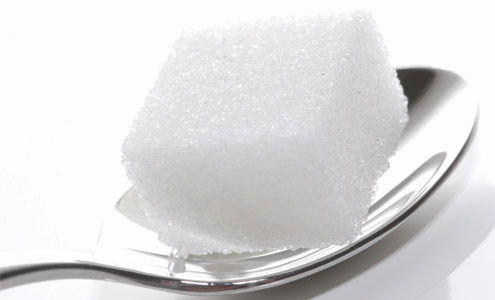 Wellness Tip: Sugar, in its many forms, is added to just about every foodstuff in the grocery store that is not naturally grown. We all know sugar is harmful to the body in a variety of ways. Its overuse in the average diet is directly tied to obesity, diabetes and countless other maladies. If it is packaged, manufactured, pre-cooked, canned or preserved, you can be nearly 100% certain that sugar has been added. Do not be misled by such terms as glucose, sucrose, maltose or even honey - they are all sugars.

If the front of the package says "No Sugar Added," be especially alert to the list of ingredients for other forms of this substance, including maltodextrin, corn syrup, agave nectar - and approximately 250 other names for sweeteners of every kind. So if you care about your health, what are you to do? Eat only naturally grown foods: fresh fruits and vegetables, fresh meats and fish that you prepare yourself.
---

Check Out More Wellness Tips

· How to Avoid Buying GMO Foods in the Supermarket

· Vegetables: Raw vs. Cooked

· Energizing Superfood Smoothie

View All Tips




Wellness Exists to Empower Health Conscious Consumers. Wellness.com helps people live healthier, happier and more successful lives by connecting them with the best health, wellness and lifestyle information and resources on the web.
View Full Profile
Website:
http://www.wellness.com/