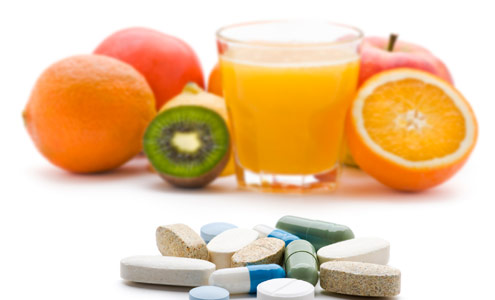 Although we generally associate vitamin deficiency with third world countries, the reality is that this is a more common problem in developed nations than most people realize. We may not experience this problem with the same frequency or severity as, say, poor parts of India, South America and Africa, but the problem is often found in the US, especially among the poor, the homeless, the elderly, and those not covered by health insurance.
In addition, the American diet has become riddled with fast food, processed food, and genetically modified foods. As a result, many Americans think they are eating healthy, but in fact they are not getting the vitamins and nutrients from their food that they think they are getting, leading to a false sense of security that could affect their health.
As with any other medical issue to be wary of, the important thing is to be well-informed. You can start the process by knowing what the basic symptoms are. Having one or even a few of the following symptoms does not necessarily mean that you have a vitamin deficiency, but the more of these symptoms you detect the higher the chances - something best determined by seeing a healthcare professional and ordering a micronutrient test as soon as possible. Be sure to click through each of the 10 symptoms:
1. Lack of appetite and loss of weight. Naturally, this is one symptom that should always be taken very seriously, regardless of the etiology. Some medical signs to look out for include changes in the color of the tongue, glossitis (inflammation & abnormally smooth appearance of tongue), unhealthy looking gums, and rapid, excessive and unexplainable loss of body weight.
Fred Fletcher is a hard working Consumer Advocacy Health Reporter. Education: HT-CNA; DT-ATA; MS/PhD Post-Graduate Certificates/Certifications: • Project Management • Food Safety • HIPAA Compliance • Bio-statistical Analysis & Reporting • Regulatory Medical Writing • Life Science Programs Theses & Dis...
View Full Profile