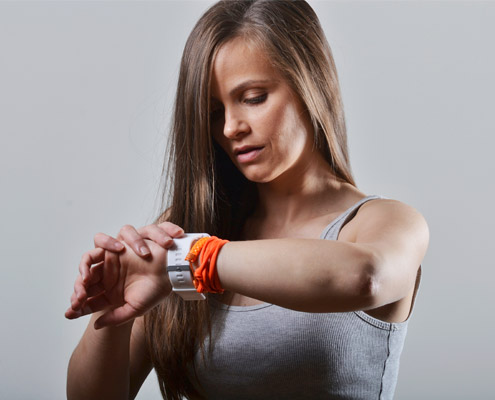 How much exercise are you really getting in? Maybe more than you think- maybe not enough to reach your goals and get you in the shape you want to be in.
In addition to a healthy diet, you need at least 150 minutes of moderately intense aerobic exercise every week.
Thirty minutes a day, five days a week, is a good goal to keep. It doesn't need to be in the gym, though the treadmill and other cardio equipment does the trick. Health experts also recommend engaging in muscle strengthening activities at least twice a week.Strengthening activities focus on working the major muscle groups (legs, hips, back, abdomen, chest, shoulders, and arms). Examples of moderately intense activities you can do outside of the gym include:
- Cycling
- Basic gardening
- Doubles tennis
- Swimming
- Walking or Hiking
- Dancing (ballroom, club or your own thing in your living room)
Many choose to monitor physical activity throughout the day using fitness trackers. Why? There is something to be said about having documentation of your accomplishments. From a motivational standpoint, I frequently see social media posts from friends who proudly announce they "just walked around the block a few times" in order to reach their daily goal of 10,000 steps (this is the number of daily steps recommended by the U.S. Surgeon General). They freely admit that they would not have hit their goal if it weren't for the built in incentive that comes with fitness tracking.
The latest devices in wearable tech are a far cry from pedometers and perform a number of functions beyond merely counting steps, distance or calories burned.
They can monitor your heart rate, take your pulse and some designs even calibrate your quality of sleep. Selecting the right fitness tracker depends on the type of functions desired, compatibility with mobile devices or computers, comfort and design. Apple's new iOS 8 Health app will make these types of devices even more desirable for overall wellness monitoring. Explore some of the possibilities on the market with these top-rated products: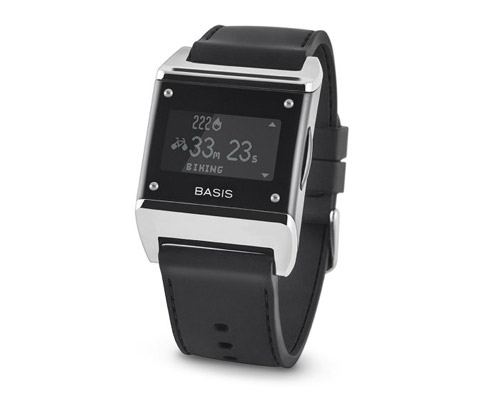 Basis Carbon Steel Edition
Designed to look like an inconspicuous watch and weighing a mere 1.4 ounces, true tech enthusiasts will be impressed with the Basis Carbon's capabilities. The device is water-resistant and, in addition to tracking steps and calories burned, it monitors heart rate, perspiration and skin temperature, as well as deep or light sleep and REM. The Basis Carbon even automatically distinguishes whether you are walking, running, cycling or sleeping and displays readouts on the device itself. One thing to consider is that the Basis is not intended as a replacement for a chest-strap heart rate monitor and may not track heart rate while moving. Logging into your web account though will display astonishingly detailed data and it comes equipped with a Lithium battery that only requires charging every four days. It syncs via Bluetooth with Android and iOS devices and wearers can earn points for every goal completed. It's pricey at $199 list but we were able to find it for as low as $149 on Amazon.
Shop Now: Basis Health Tracker for Fitness, Sleep & Stress (2014 Ed.)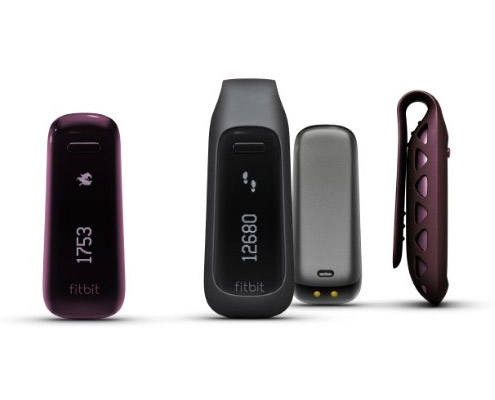 Fitbit One
This clip-on smart device is much more than a pedometer- in addition to steps and stair-climbing, it monitors distance, calories burned and sleep quality. For ladies, the device can be attached to the front of a bra strap and concealed under clothing. The Fitbit One also features a silent wake alarm that vibrates when set- such a cool way to wake up without waking your partner. It syncs with iPhone and Android apps and an accompanying web account allows users to monitor a variety of health topics, including food consumption and tracking weight. It charges with an included USB port and cord, though one charge can last for up to two weeks. On the downside it doesn't track heart rate, but it does list for half the cost of the Basis Carbon ($99.95). We found a few Fitbit One trackers available for around $80 on Amazon.
Shop Now: Fitbit One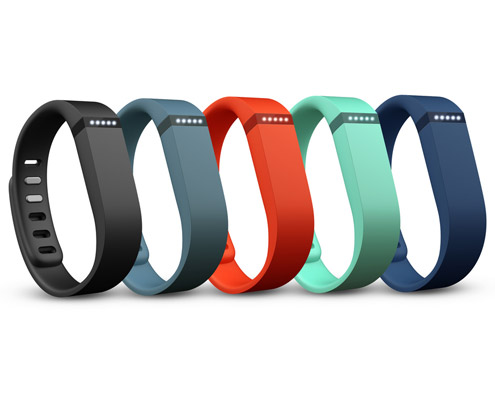 Fitbit Flex
This bracelet style version of the Fitbit One is designed to be worn 24 hours a day. The comfortable wristband device features a rubbery, flexible band that comes in a rainbow of colors. Within each band lies the tracking component that easily pops in and out. The tracker monitors steps, distance, calories and the minutes of each activity. The Fitbit Flex also features a sleep function, measuring and tracking your sleep patterns, as well as a silent alarm. While the device lacks a visual display, LED lights display the day's progress. Wirelessly, the Fitbit syncs with Android phones, iPhones or your computer for access to the website. MSRP is 99.95, but you may find a deal on Amazon.
Shop Now: Fitbit Flex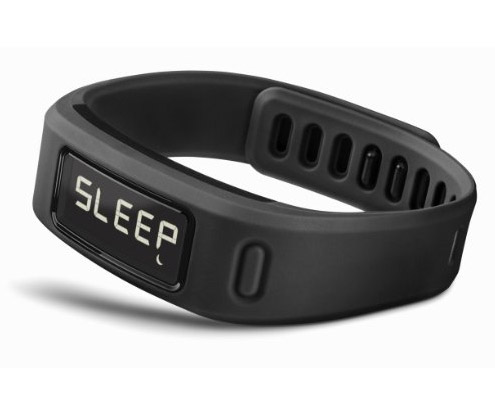 Garmin Vivofit
The Vivofit also features a comfortable though relatively flimsy rubber wristband, but comes equipped with a display, albeit without a backlight. The device tracks the gamut of standard fitness data and assigns goals, which the tracking technology automatically adjusts daily. Its Move Bar motivates you to be active throughout the day and, as a 24/7 wearable, it tracks the quality of your sleep. The Garmin also learns the users habits and records milestones when synced with a computer or smartphone. It's battery driven so it doesn't need to be charged, and Garmin claims that the batteries will last about one year. Garmin has an exercise logging platform called Connect that has been around for a while, and synchronization is easy. Create an account, answer a few basic questions and you're good to go. MSRP is $130 for the regular version and $170 for the heart rate tracking version.
Shop Now: Garmin Vivofit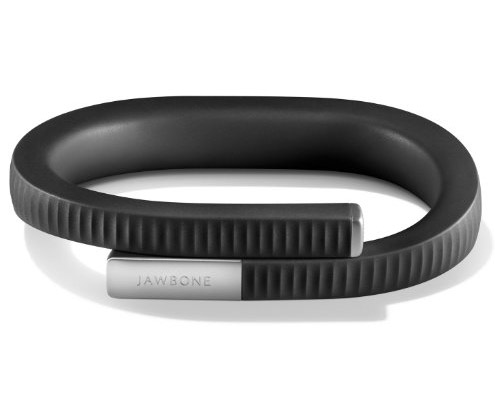 Jawbone Up24
The Jawbone wristband comes in a sleek, wraparound design that monitors steps, workouts, distance, calories, sleep habits and also comes equipped with a silent alarm. Minus a visual display, users must link the device wirelessly with an Android or iOS mobile device via Bluetooth. However, the Up24 learns the wearer's habits over time and provides educational hints as to how daily activities, food consumption and other information relate to each other and affect your health. It's a little pricey (MSRP $149.99), but there are deals to be found.
Shop Now: Jawbone Up24

Like any recent technologies, there will be great advancement regarding the capabilities of these devices in future iterations. But if spending one to two hundred dollars now inspires you to push even just a little harder, why not invest now and be ready to upgrade down the road? If you use a fitness tracker, I would love to hear your stories and results achieved. Please share your stories in the comment section. Also, here's a good link to find out how much physical activity adults need on a daily basis.