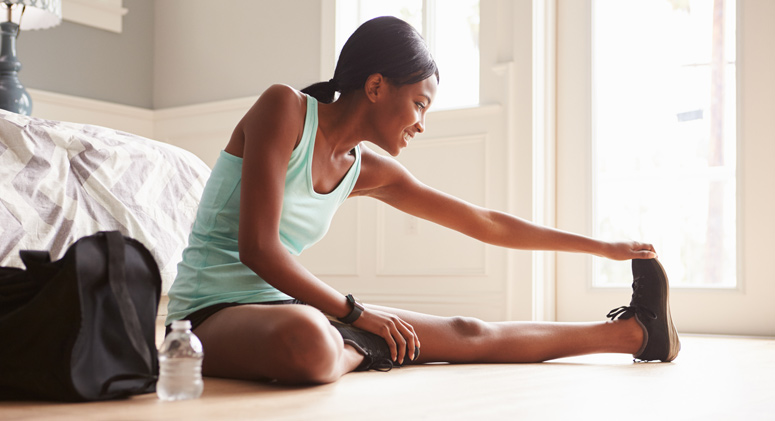 Do you feel guilty because you aren't sticking to a healthy lifestyle? Maybe you don't feel guilty but it just nags at you. Have you made plans to change that? How do you go about making a permanent change? There is a lot of information out there (some of it conflicting) about being "healthy." People choose to ignore and tune it out because that info overload can be overwhelming. Don't ignore this article, it'll provide you with 6 useful tips on creating a healthier lifestyle by actually doing less.
We often use "lack of time" as an excuse for not getting things done or for not establishing new and healthier habits. So we tend to try the latest and quickest way to reach our goals; and we try too hard, we try too much and we expect immediate results.
Sometimes less is more. It's the small steps and small choices made daily that will make a big difference in the long run. If you make gradual lifestyle changes – over time – they will have more impact and become permanent, healthier habits.
Here are 6 steps to help create and maintain a healthy lifestyle by doing less:
Be clear about your why. When you want to make a change to your lifestyle, you need to ask yourself why you want to do this. It won't happen long-term if you aren't clear. It is also a good idea to put the why in writing so that you can refer back to it as a reminder - why you wanted a lifestyle adjustment in the first place. This sets the stage for appropriate goal-setting.
Make a list of at least 3 goals to improve health habits. Then write down the steps (a simple strategy) needed to guide you toward each goal. If one of the goals is to lose weight, it helps to track your physical activity and the foods you eat. I wear a FitBit to track my steps with a daily goal of 10,000 steps – you would be surprised how much walking around you do each day.
Make a to-do list each morning for things that need to be done that day. Then prioritize what is important and do the important things first. Unexpected things – that can become urgent - pop up during the day and push those important things to the side and aren't completed. This step helps me accomplish more because I can check things off my daily list.
Enjoy your food but eat less overall. Gradually change the food habits first. Eating less and replacing with better food will have a big impact on your health. You can start by using smaller plates or filling half your plate with veggies. You should also eliminate foods that don't agree with your body. After it was discovered I had a casein protein allergy five years ago, I cut dairy out of my diet and felt better overall.

Add exercise in small steps. Exercise is a great way to reduce stress, boost your immune system and your mental well-being. You can start with walking at least 30 minutes daily and incorporate yoga stretches after. Be patient with the progress and pay attention to your body so you don't overdo it.
Make sure you are getting enough sleep. Your body rejuvenates itself when you allow your body to rest. Be thankful for the day and what you have at bedtime. This helps balance your thoughts and energy. You can also try some deep breathing exercises to help drift off to sleep.
Your lifestyle is a culmination of your habits. A healthier lifestyle is really about making the time, space and energy available for what you want to do in life. And only you know what you want and need. Make the most of life and enjoy it!