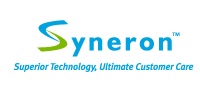 VelaSmooth™
The first non-surgical FDA-cleared medical solution for cellulite!
Finally, a nonsurgical, medical solution that reduces the appearance of cellulite on buttocks, thighs, hips, stomach, and upper arm. Say hello to elos cellulite treatment and goodbye to dimply skin.

Re-contour your skin for a smoother, sexier look!
FAQs
How does cellulite treatment with VelaSmooth work?
It targets cellulite in 4 different ways. The combined radio frequency and light energies of elos technology target the cellulite while the gentle massaging and suction action work to disperse it.

Is VelaSmooth right for me?
Individual results and number of treatments required vary with the extent of the cellulite. During your initial consultation, your medical practitioner will let you know if you are a good candidate.
Does it hurt?
Many patients describe the treatment sensation to an intense deep-tissue heated massage.
How much does it cost?
Treatment costs vary. Your medical practitioner will go over these details with you during your initial consultation.
Disclaimer: References or links to other sites from Wellness.com does not constitute recommendation or endorsement by Wellness.com. We bear no responsibility for the content of websites other than Wellness.com.