Aesthetic Technologies
Parisian Peel®
Syneron
The Libra™
---
Parisian Peel®
Parisian Peel® is the most trusted gentle, non-invasive skin rejuvenation therapy available today. Parisian Peel Medical Microdermabrasion uses a directed stream of micro-crystals, combined with vacuum to rejuvenate the skin.
Parisian Peel is a powerful but gentle anti-aging procedure that exfoliates, refreshes and renews your skin. It is an effective therapy that, when used alone, or in combination with surgery, facials, moisturizing treatments and chemical peels reduces the appearance of fine lines and wrinkles, sun damage, brown spots, acne scars and other skin imperfections.
Parisian Peel can bring a new vibrant glow to your skin that is fresh, vital and rejuvenated.
Medical experts in the fields of dermatology, plastic surgery and anti-aging medicine developed the Parisian Peel line of skincare systems and products. Quality engineered for maximum productivity and optimum crystal efficiency, Parisian Peel systems boost the bottom line. Our Onsite Service Support Plan, Patient Marketing Program and full line of Parisian Peel Skin Care Products add value to every professional's investment.
With Parisian Peel, the microdermabrasion process is a comparatively comfortable and convenient approach to treatment of sun damage, wrinkles, age spots, superficial pigmentation, enlarged or oily pores and acne. The procedure takes about 30 minutes and does not involve anesthesia, recovery time or side affects. Plus, Parisian Peel microdermabrasion is more affordable and less invasive than chemical or laser treatments.
---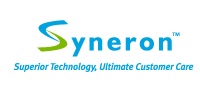 The Libra™
Transform dull, drab skin into a radiant, healthy glow. Help your patients put their best face forward with Syneron Microdermabrasion. With crystal and crystal-free microdermabrasion, you can achieve great results, even on sensitive, fragile, or thin skin. Used as a finishing touch to Skin Rejuvenation and Skin Tightening or alone, Microdermabrasion delivers outcomes both you and your patients will love.
The Libra is the perfect complement to all of the elos Technology skin treatment procedures. It features crystal and patented diamond crystal-free microdermabrasion that is ideal for sensitive, fragile, or thin skin. Effective on all skin types, the Libra delivers great results and an excellent revenue stream, whether offered alone or packaged with your aesthetic options.
FAQs
What is the Libra™?
The Libra™ is a negative pressure microdermabrasion device which is private labeled for Syneron by a US manufacturer, Edge Systems.
How does the Libra™ work?
The Libra™ uses corundum crystals which are swept across the skin at high velocity within a treatment tip. The crystals abrade the stratum corneum of the epidermis uniformly so that the surface of the skin is "polished" and smoothed; it is like a microscopic exfoliation which leaves the skin "glowing". The Libra™ is closed circuit system, so the technician and patient are not exposed to used crystals. The crystals flow from the closed bottle through the tubing, treatment tip, and is returned into a used crystals receptacle with HEPA filtration.
How often are treatments done?
Libra™ treatments can be done 7-10 days apart for a basic microdermabrasion program. Usually 5-7 treatments are done to improve skin reflectance, tone and texture.
In combination with eLight/eLaser/eMax?
Libra™ treatment can be done in between skin rejuvenation treatments, 2 weeks following a treatment or 1 week prior to the next SR/WR treatment. This helps to slough off darkened pigment as the keratinocytes migrate up through the stratum corneum. Thinning out the stratum corneum also preps the skin for the next skin rejuvenation treatment, making it easier for the light/laser energy from elos technology to penetrate the epidermis. Some practitioners perform a light Libra™ treatment to the face immediately prior to Aurora SR treatment for this reason.
Can the Libra™ be utilized for acne?
The Libra™ is a wonderful adjunct to acne therapy because keratin clumping in pores contributes to comedone development. Regular microdermabrasion keeps the pores unplugged and helps to prevent new acne lesions.
What is unique about Libra™ microdermabrasion?
The Libra™ is exceptionally quiet when operating. Many microdermabrasion systems have a loud pump to engage the vacuum pressure or positive pressure. There is very low cost of operation for consumables, the main consumable being the crystals. "Streaking" from uneven or overly aggressive suction is not a common occurrence with the Libra™ compared to some other microdermabrasion systems.
How do patients tolerate Libra™ treatment?
The procedure is very tolerable; most patients describe a light "scratchy" sensation as the crystals are swept across the skin. They may appear slightly pink or flushed post-treatment for a short period of time. A full face microdermabrasion takes about 20 minutes.
Disclaimer: References or links to other sites from Wellness.com does not constitute recommendation or endorsement by Wellness.com. We bear no responsibility for the content of websites other than Wellness.com.