Lumenis
What are Fine Lines and Wrinkles?
Typical Treatments
Improving Tone and Texture
FAQs
Refirme™
FAQs
Fraxel®
Laser Treatments
Radiesse®
How it Works
FAQs
---

Middle and old age aren't what they used to be, thank goodness. With many baby boomers just hitting their stride, and lots of grandparents embarking on dynamic new adventures, there's no reason why the way we look on the outside can't reflect the vitality we feel on the inside.

This means addressing fine lines and wrinkles, the most common sign of aging skin. Some people are genetically predisposed to wrinkling. Sun exposure and smoking are the biggest environmental culprits, though stress can also be a factor.


There are many cosmetic antidotes that claim to improve the appearance of fine lines and wrinkles - drugstores have shelves of them on display. Now that medical technology in this field is gaining more attention, consumers have started giving up on "lotions and potions," seeking scientifically proven methods of bringing out the beauty within.
What are Fine Lines and Wrinkles?
Fine lines and wrinkles are signs of intrinsic or chronological aging; there's no way to entirely avoid them. As we grow older, our skin becomes thinner and drier. Weakened collagen makes the skin less elastic. Static wrinkles begin to appear. The rate of intrinsic aging occurs at a variable, genetically determined rate; the process is often first noticeable between the ages of 30 and 35.
We do have control over extrinsic aging, a result of exposure to the environment. Extrinsic aging is the critical element in determining who looks older or younger than their biological age. Over-exposure to sunlight is responsible for the majority of problems associated with extrinsic aging. Sun-damaged skin is photoaged from a decrease in collagen and other dermal proteins. This gradual process results in the appearance of fine lines and wrinkles. Over time, these can progress into deep wrinkles and furrows. Photoaging also causes pigmentary changes; "age spots" (sun-induced freckles), uneven skin tone, spider veins and dilated capillaries.

The simplest way to see the contrast between intrinsic and extrinsic aging is to compare skin commonly exposed to the sun (face, hands, neck) and skin not exposed to the sun (usually on the breasts, inner arms or buttocks).

Typical Treatments
There are a number of options for the treatment of fine lines and wrinkles, each with varied expense, recovery time and results. The following are the most common conventional treatments used today:
Nonprescription and Prescription Topicals:
The simplest method of skin treatment is the topical application of wrinkle creams. Widely available everywhere from pharmacies to health food stores, these creams are beneficial for the skin, helping to moisturize and nourish it. However, their ability to reduce wrinkles, smooth skin and tighten collagen below the skin's surface is, unfortunately, very limited. In addition, any visible improvement may disappear when use of the topical agent is discontinued. Topical application of prescription drugs, most notably synthetic derivatives of Vitamin A (retinoids), can provide better results in improving sun-damaged and aging skin. Clinical studies of topical retinoid formulations find them to be safe and effective in diminishing fine wrinkles. However, most retinoids are skin irritants and often produce skin reactions.
Dermabrasion and Microdermabrasion:
Dermabrasion is a traditional skin-clearing procedure that has been widely used in practice since the early 1980s. Sometimes called surgical skin planing, it commonly involves removal or sanding of the skin with a rotary abrasive instrument. The abrasive or planing action evens out the skin, and a new layer of fresh skin replaces the abraded skin. This procedure is usually reserved for extensive acne scarring and deep wrinkles. Due to its mechanical nature, healing and recovery are lengthy, with the treated area remaining red and flushed for an extended period of time.
Microdermabrasion, in contrast, is a more recently introduced treatment. It is particularly popular among individuals with mild skin damage seeking to preserve and maintain a youthful complexion. Essentially, microdermabrasion involves brushing the face with sterile micro-particles to abrade or rub off the very top skin layer, then vacuuming the particles and dermabraded skin away. Experts believe the procedure works best to polish and soften fine lines and dull skin texture. In most cases, a minimum of four to five initial treatments, seven to ten days apart, are necessary to achieve good results.

Chemical Peels:
Another major advance in warding off the ravages of age was the advent of the chemical peel. In this treatment, a chemical solution is applied to the skin, causing it to separate and peel off. The new, regenerated skin is usually smoother, tighter and displays a more even color than the old skin. Peels are beneficial for fine lines and minor skin imperfections, and are performed as a single procedure or in a series.
Improving Tone, Texture, & Tightening in a Single Treatment
Laser Skin Resurfacing
The goal of laser skin resurfacing is simple: replace damaged skin with new, fresh skin. Techniques for skin resurfacing have made enormous advances, allowing nearly everyone to achieve close to flawless complexions. Many systems allow for light, moderate or deep laser resurfacing. The primary targets of laser skin resurfacing include:
Fine lines and wrinkles of the face, especially around the upper lip, cheeks and forehead
Loose eyelid skin
Crow's feet around the eyes
Pucker marks (smoker's lines) and frown lines
Brown spots and splotchy, uneven skin tone
Scars, especially acne scars
Loose skin around the neck and jowls

How it Works
The gold standard of laser resurfacing systems, the
UltraPulse® CO2 laser
delivers thousands of tiny laser pulses in a pattern over the skin. Each pulse heats a column of tissue eliminating pigment discolorations at the surface and creating a zone of heating deep in the tissue. Unique to the UltraPulse Encore, these zones of heating shrink collagen and tighten the skin immediately*. The CO
2
laser also offers the benefits of heating deeper layers of skin tissue, thereby stimulating collagen remodeling, tightening* the skin further. Patients can select from a range of treatments depending on the needs of your skin and lifestyle.
View a video of the ActiveFX™ Procedure


What is ActiveFX "fractional" laser resurfacing?
ActiveFX is a fractional laser procedure performed in a single treatment with minimal patient downtime. During the procedure, a high-energy beam of laser light is used to smooth out lines, wrinkles and scars, remove brown spots and other irregularities, and tighten the skin. It also stimulates formation of new underlying collagen to continue improvement over time. With fractional laser treatment, only a fraction of the skin's surface is treated by the laser, leaving small "bridges" of untouched skin. This technique makes the healing process much faster and enables you to get back to normal activities sooner.
Download the informational ActiveFX brochure [pdf]
.
Is ActiveFX right for you?

ActiveFX is ideal for you if you:
Have a busy lifestyle or cannot be away from work for a long time
Want noticeable results with minimal downtime

Want to treat dyschromia, fine lines, wrinkles and skin laxity*

What you can expect from ActiveFX
Most physicians perform the procedure in the officewith a topical anesthetic cream that is applied 30-40 minutes before the ActiveFX procedure begins. There is little to no pain associated with the procedure ? most patients say they feel warmth similar to sunburn. You can drive yourself home after the procedure. With a gentle washing and moisturizing regimen, your photodamaged skin will begin to flake off within 2 days. After about 3-5 days, your doctor will probably let you wear make-up. Pinkness should be gone in about a week.
ActiveFX benefits
ActiveFX treatment produces a dramatic effect on the skin:
Causes immediate skin tightening*
Reduces wrinkles and fine lines, and softens deeper frown lines
Noticeably improves skin tone and texture
Stimulates new collagen formation and plumps the skin
The results of ActiveFX laser treatment are long-term and, with proper sun protection, can persist for many years. Most effects of treatment become visible right away, whereas others - such as new collagen formation, which leads to continued inner tightening ? build up gradually and become more evident over time. Therefore, most people look even better 3-5 months after the procedure.

View a video of the ActiveFX procedure.

* D. Railan, Skilmer Ablative treatment of photoaging 2005 Dermatol Therapy 18:227241

FAQs
What causes fine lines and wrinkles?
Fine lines and wrinkles are an unavoidable part of the aging process. As we grow older our skin becomes dryer and less elastic. Most people begin to develop fine lines and wrinkles by the age of 30 or 35. However, overexposure to the sun can greatly enhance the aging process. Sun exposure promotes the formation of deep wrinkles and furrows, along with changes in pigment and skin texture.
How can someone avoid fine lines and wrinkles?
Avoiding overexposure to the sun should be the key element of any skin care regimen. Sunscreen with an SPF of 15 should be used on the face every day. Staying out of the sun when it is at its peak (between 11 a.m. and 4 p.m.) is also advisable.
Are topicals available to treat fine lines and wrinkles?
Topical application of prescription drugs, most notably synthetic derivatives of Vitamin A (retinoids), can improve the appearance of sun-damaged and aging skin. For instance, topicals can be effective in diminishing fine wrinkles. However, most tretinoins are skin irritants and often produce skin reactions. In addition, any visible improvement may disappear when use of the drug is discontinued.
How does laser resurfacing treat fine lines and wrinkles?
With facial resurfacing, a high-energy beam of infrared light is used to vaporize lines, wrinkles, scars, dark spots and other skin irregularities, layer by layer. This process also stimulates the formation of dermal collagen to improve elasticity and support for the skin.
Are laser resurfacing treatments safe?
Lasers have been used in cosmetic surgery for more than 20 years and have been proven to provide safe, predictable and effective results when used by trained physicians on appropriately selected patients. Alternative treatments, such as deep chemical peels and dermabrasion, have largely been replaced by laser procedures due to the precision and uniformity that laser resurfacing provides.
What is the difference between a light and deep laser skin resurfacing?
The precision of laser resurfacing allows physicians to tailor treatment according to the needs of every patient. Some patients choose deeper resurfacing for its maximum effect, while others require only light resurfacing or desire a faster recovery. In either case, the UltraPulse laser treats and provides significant cosmetic improvement for fine lines and wrinkles.
What recovery time is needed for facial resurfacing?
With moderate to deep resurfacing, the skin goes through an initial healing period, which includes crusting that typically lasts seven to ten days. At this point, most patients return to normal activities and makeup may be applied. The fresh, new skin will be reddish pink, a good sign that healing is taking place and that blood is nourishing the growth of new skin cells. This redness gradually fades within four to twelve weeks depending on skin type and depth of laser treatment. Lightly resurfaced patients can typically return to normal activities within four to five days, and redness disappears within three to five weeks. Of course, adhering to physician's instructions for post-operative care will aid in the healing process.
How do laser resurfacing and IPL™ Skin Treatments compare?
Skin resurfacing with the Ultrapulse® CO
2
laser may be the most effective treatment for those with skin marked by fine lines, shallow and deep wrinkles, and inconsistent coloring. However, this type of ablative resurfacing, which actually removes the very thin outermost layer of your skin, is not unlike surgery. Patients require careful follow-up care for healing, and most must set aside considerable recovery time ? up to several weeks for initial swelling and redness to dissipate. Total recovery may take months. For patients who have the option of taking this time, effort and expense, the dramatic result can be quite satisfying.
Today, there is another approach for patients who are frustrated with the visible signs of aging, including the changes in red and brown color tones and the early changes in skin texture. Intense Pulsed Light (IPL) Skin Treatments using Photorejuvenation, a patented technology, is ideal for this group. The procedure does not remove any outer layers of skin, and as a result there is no recovery time. The photorejuvenation process allows intense pulses of light to penetrate to the deeper, dermal layer of the skin and treat aging and sun-induced changes, including tiny blood vessels, spotty pigment and unsightly blotches. The photorejuvenation process leaves the skin smooth and soft, with a youthful freshness and a very satisfying overall result.

It's important to have realistic expectations about any procedure. Older patients with deep wrinkles and skin folds may require facelift surgery or UltraPulse laser skin resurfacing to achieve desired results. But those simply seeking a "refreshed" complexion ? a reversal of rosacea symptoms and pigment problems, a brightening of the skin and a smoother texture with smaller pores ? might want to consider IPL Skin Treatments.
---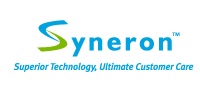 ReFirme™ Wrinkle Reduction
Don't let fine lines and wrinkles get the better of you. Banish them and reaffirm your youth with ReFirme™ wrinkle reduction.


How does ReFirme™ Wrinkle Reduction with elos work?
The combined Bi-Polar Radio Frequency and Laser energies of elos technology precisely heat the connective tissue within the targeted treatment area. This stimulates collagen production and produces a firming effect in loose skin. Mild to moderate wrinkles are resolved and skin texture becomes smoother and more elastic.
Is ReFirme™ Wrinkle Reduction with elos right for me?
elos is safe and effective for all skin types.
When can I expect to see results?
Some people notice improvement immediately. Over the course of 3 to 5 treatment sessions, your wrinkles will become much less visible and your skin will become smoother and more elastic. The total number of required sessions needed varies depending on the condition of your skin. During your initial consultation, your medical practitioner will personalize your treatment schedule for maximum results.
Does it hurt?
Individual experience varies, but most people only feel a slight sensation like tiny pin pricks, or rubber band snaps. A topical anesthetic cream can be applied to minimize sensation. For your added safety and peace of mind, elos technology features an advanced patient comfort system, which monitors your skin and keeps it at a soothing cool temperature during the procedure.
Treatment with elos is easy. There's no surgery, no sedation, and no downtime. And most procedures take 30 minutes or less.


How much does it cost?
Treatment costs vary. Your medical practitioner will go over these details with you during your initial consultation.
---
Fraxel® Laser Treatments
Wrinkles around the eyes, often called crow's feet, are categorized by doctors as dynamic wrinkles because they develop largely from years of contracting the muscles that display our emotions when we smile, squint, deeply consider, show surprise or laugh. If you've developed such wrinkles yourself, we're happy to hear that life has dealt you so many rich emotional experiences! Now, about those wrinkles.
There are countless cosmetic strategies for reducing crow's feet-including acid peels, injectable fillers, collagen, dermabrasion or traditional laser treatment. These techniques can achieve moderately successful results for many patients.
The real breakthrough came recently when the FDA approved Fraxel® Laser Treatment for wrinkles around the eyes after studies showed that the new laser could be far more effective than traditional therapies.
Fraxel® Laser Treatment, with its gentle non-ablative skin rejuvenation and rapid healing time, is now available to people of all skin types for treatment of wrinkles around the eyes.
---
Radiesse®
Radiesse® is a safe, next generation cosmetic dermal filler that lasts longer than the former leading filler. It is setting a new standard for the correction of facial lines and wrinkles, restoring a natural, youthful look in an easy, convenient treatment. Numerous medical studies have shown that Radiesse is a safe, longer lasting treatment to fill and correct smile lines, Nasolabial Folds and wrinkles around the nose and mouth.
Radiesse® works with your body, below the skin's surface, to stimulate the production of collagen and encourage tissue regeneration. It does more than just temporarily fill-in facial lines and wrinkles - it rebuilds your skin's foundation. You get immediate results and look younger, longer.

How it Works
Radiesse is made of very small, smooth calcium hydroxylapitite (CaHA) microspheres, which are suspended in a water-based gel carrier. As Radiesse is injected, the gel and Radiesse Microspheres form a "scaffold", stimulating collagen production and encouraging tissue growth in and around the injection area. This "partnership" between Radiesse and your own body creates a natural look, comprised of your own tissue and Radiesse Microspheres.
Over time, your body absorbs the gel carrier while collagen has started to grow and infiltrate the area, replacing the gel with your own, natural tissue. The Radiesse Microspheres continue to provide the support and structure for your body to grow new tissue and collagen until the Microspheres are also safely and naturally absorbed into your body.
Over 200,000 patients have experienced Radiesse and more than 4,000 physicians and their skilled nursing staff have been trained to provide FDA Approved Radiesse treatments. Years of rigorous industry and independent research worldwide, has proven that Radiesse is safe and effective, with virtually no risk of allergic reaction. Radiesse is biocompatible and is naturally absorbed by your body over time, working with your body to rebuild the fresh, natural look you desire.
FAQs
What is Radiesse?
Radiesse is a safe, next generation cosmetic dermal filler that is setting a new standard for the correction of facial lines and wrinkles such as Nasolabial Folds. Years of rigorous clinical studies prove that Radiesse lasts longer than the former leading filler, to safely fill and correct smile lines, Nasolabial Folds and wrinkles around the nose and mouth. Radiesse is made of unique calcium-based Radiesse microspheres suspended in a natural gel that is injected into the skin through a simple, safe and minimally invasive procedure. Simply put, Radiesse treatments deliver a natural look that lasts.
How does Radiesse work?
Radiesse works below the skin's surface. Tiny calcium-based microspheres form a "scaffold" to support and stimulate the growth of your own collagen to create a natural, full, youthful look. Radiesse does more than just temporarily fill-in facial lines and wrinkles - it rebuilds your skin's foundation, without the risks associated with permanent fillers.
Is Radiesse safe?
Yes. Over 250,000 patients have experienced Radiesse and more than 4,000 physicians have been trained to provide Radiesse treatments. Through years of rigorous industry and independent research worldwide, Radiesse has been shown to be safe and effective. With Radiesse, you get safe, clinically tested, FDA Approved reliability.
Is Radiesse right for me?
If you are beginning to notice facial wrinkles, lines and folds, you may be an excellent candidate for a Radiesse treatment.
Why "fill in" wrinkles with Radiesse?
Over time, tissue volume diminishes, leaving what is commonly seen as lines and wrinkles, including the deepening of Nasolabial Folds, accentuated smile lines (sometimes called "marionette lines"), fallen cheek pads and sagging jaw lines. Radiesse can be injected into the skin in order to compensate or correct these areas. By using your body's ability to grow collagen and regenerate tissue, Radiesse produces natural looking results for a fresh, rested, healthy appearance that still looks like you.
How is a Radiesse treatment performed?
Radiesse is injected into the skin through a simple, safe, quick, and minimally invasive outpatient procedure. Typically administered in a doctor's office, with the use of a local anesthetic, Radiesse treatments have little to no downtime, with most patients returning to normal activities soon after treatment.
Where can I get a Radiesse treatment?
Over 4,000 physicians have been trained to provide Radiesse treatments. Chances are that there is a qualified physician around the corner from you who can schedule a consultation to discuss Radiesse and your treatment options.
How soon can I expect results? How long will the results last?
The results are immediate. Radiesse continues to deliver results as it works with your body to stimulate new collagen and regenerate tissue. Results typically last a year or more, longer than the former leading cosmetic dermal filler, saving you time and money. Since results may vary, be sure to discuss your expectations with your doctor.
How many treatments will I need?
Many patients will achieve their desired result after just one treatment. Because Radiesse is a longer-term cosmetic enhancement, and to ensure your satisfaction with the treatment, your physician might schedule a follow-up visit, where a touch-up treatment might be recommended.
How much does it cost?
Radiesse treatment is customized for each patient so the price varies. In general, the cost of Radiesse is comparable to similar procedures. And because Radiesse is long-lasting, you will save money ? and time ? to keep your youthful, natural look. Please consult your physician for a recommendation to meet your individual needs.
Are there any side effects?
Normal, injection-related reactions such as mild irritation, edema, swelling, itching, discoloration, or tenderness at the injection site may occur. These conditions typically resolve on their own within one to two days.
Could I have an allergic reaction to Radiesse?
Radiesse is biocompatible, meaning there is virtually no risk of an allergic reaction. You do not need to undergo skin allergy testing, common in certain animal-based or permanent filler agents, prior to treatment. However, if you believe you are having an allergic reaction to Radiesse, seek medical attention immediately.
Is Radiesse permanent?
No. Treatment results are relatively long-lasting, but not permanent. Over time the tiny calcium-based microspheres gradually break down into basic calcium and phosphate ions which are safely and naturally absorbed into your body, leaving your own collagen in their place.
Disclaimer: References or links to other sites from Wellness.com does not constitute recommendation or endorsement by Wellness.com. We bear no responsibility for the content of websites other than Wellness.com.