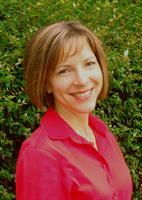 About Elyse Beffa, L.Ac., Dipl.O.M.
Elyse Beffa is an acupuncturist in Raleigh, North Carolina (NC) at Classical Acupuncture Clinic. Elyse offers personalized acupuncture and herbal medicine for a wide range of health issues. She specializes in pain relief, fertility treatment, chronic degenerative condition treatment and auto immune condition treatment using classical Chinese medicine as her foundation. As an experienced acupuncturist in Raleigh, NC, Elyse is proficient in diagnostic techniques such as pulse, tongue and meridian evaluation, which allow her to detect subtle imbalances and provide customized treatment. At Classical Acupuncture Clinic, Elyse strives to empower her clients with knowledge about self-care, as well as how to synchronize their lifestyle choices with health and longevity.

If seeking an acupuncturist in Raleigh, NC who can help with pain relief, fertility, auto immune conditions and more, please call Elyse Beffa at Classical Acupuncture Clinic and schedule an appointment today.




Primary Specialty
Acupuncturist
Practice Classical Acupuncture Clinic
Gender Female
Years In Practice 10
Education Bachelors of Arts, University of Virginia

Masters of Science and Oriental Medicine, The American College of Traditional Chinese Medicine

Continuing Education with Jeffrey Yuen, Susan Johnson, Dr. Tan and others
Training 5 months post-graduate work in
China's hospitals

5.5 years apprenticeship with Cynthia Wallace

6 years private practice
Affiliations NCCAOM Dipl.O.M.

AAAOM member

NCAAOM member
Certification L.Ac. (NC and CA)

Dipl.O.M.
Payment Options
Cash and Check
Services At Classical Acupuncture Clinic in Raleigh, North Carolina (NC), skilled acupuncturist Elyse Beffa offers holistic care designed to help the client reach and maintain balance. Some of the key components of her treatment include honoring the interdependence of mind, body and spirit as well as education on beneficial food, exercise and meditation for constitutional makeup. Some of the services available at Classical Acupuncture Clinic include herbal medicine, acupuncture, moxibustion, Gua Sha, Tui Na and cupping.

For an acupuncturist in Raleigh, NC who offers fertility treatment, pain relief and chronic degenerative condition treatment, please contact Elyse Beffa at Classical Acupuncture Clinic to make an appointment, or visit her website for more information.
Additional Services Herbal medicine, holistic health, pain, fertility, digestive disorders, women's issues, chronic degenerative and autoimmune conditions, insomnia, anxiety
Consumer Feedback
View All

2

Reviews
Add a Review
Recent Polls
Did this acupuncturist have reasonable prices?
Absolutely!
by
Anonymous
xxx.xxx.175.180
September 24, 2013
How would you compare this acupuncturist to others in his/her field that you have visited?
There is no comparison!
Add a Review