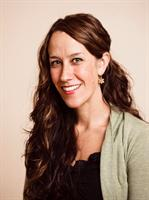 About Meaghan Dishman, ND,LAc,MSOM
Meaghan Dishman, ND, LAc, MSOM
My philosophy is to work in partnership with you, to help facilitate an educated and empowered state of balanced health. Nutrition, exercise, lifestyle and medicine all promote the body's innate wisdom and ability to heal. Using an integrative approach will help you achieve your health goals and create optimal function in your body, and joy in your mind as well as throughout your life.

*Founder of Bloom Integrative Health in Raleigh, North Carolina
*Proud and humble mother of twins, Adeline and Elliott

Extensive experience in the field of Integrative Medicine allows Dr. Meaghan Dishman to provide consultation regarding the safe and effective integration of allopathic and alternative therapies. Her 6 year, post graduate medical school training in Naturopathic Medicine and Chinese Medicine encompass a well-rounded and balanced medical approach that provides her patients with the highest quality that medical care offers.

Dr. Dishman integrates her knowledge of standard medical labs and physical exam findings along with a Classical Chinese intake, pulse and tongue diagnosis. She is skilled in the art of collaborating and working with various medical providers in order to create the most effective treatment strategy available.

*Effective, evidence-based recommendations on alternative medicine that only comes from extensive training and experience in Integrative Medicine.
*Responsible review of the safety of your current use of Complimentary Alternative Medicine (CAM) in the context of your conventional medicine treatments.
*Broader therapeutic options for patients who do not respond to or decline conventional treatments due to pharmaceutical side effects.
*Innovative approaches provide assistance in managing symptoms, which are difficult to diagnose and treat.
*Preventive and proactive healthcare, inspiring healthy lifestyle choices by offering effective wellness management tools that create an educated approach to living optimally.
Primary Specialty
Acupuncturist
Practice Bloom Integrative Health
Gender Female
Education *Magna cum laude Alumni of University of California, San Diego
*Alumni of the 6-year dual degree Naturopathic Medical Doctorate and Classical Chinese Masters of Science Medical programs at the oldest college of Naturopathic and Classical Chinese medicine in the United States, the National College of Natural Medicine in Portland, Oregon
Certification *Board Certified and Licensed Naturopathic Medical Doctor
*NCCAOM Board Certified National Diplomate of Acupuncture
*North Carolina State Licensed Acupuncturist
*Certified Gyrotonic Pre-Trainer & Gyrokinesis Instructor
Services
*Specializing in Integrative Medicine, Endocrinology, Fertility, Reproductive Healthcare, Functional Medicine, Pain Management, Lifestyle Counseling and Wellness
Consumer Feedback
View All

2

Reviews
Add a Review
Recent Polls
by
Anonymous
xxx.xxx.104.86
January 18, 2014
Was it easy to make an appointment with this provider?
Yes! It was effortless!
by
Anonymous
xxx.xxx.16.24
November 05, 2012
Add a Review