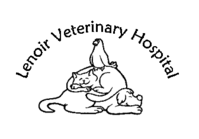 (828) 212-9915
Lenoir Veterinary Hospital
2309 Lakeside Terrace Circle




Lenoir

,

NC

28645
About Lenoir Veterinary Hospital
Lenoir Veterinary Hospital is a Animal Hospital facility at 2309 Lakeside Terrace Circle in Lenoir, NC.
Primary Specialty
Animal Hospital
Practice Lenoir Veterinary Hospital
Staff Daniel Jones, Jennifer Evans, Kathy Frye
Services Lenoir Veterinary Hospital practices at 2309 Lakeside Terrace Circle, Lenoir, NC 28645.

Animal hospitals offer general and emergency pet care services. Some animal hospitals offer 24 hour emergency services-call to confirm hours and availability.

To learn more, or to make an appointment with Lenoir Veterinary Hospital in Lenoir, NC, please call (828) 212-9915 for more information.
Additional Services Veterinarians, Animal Boarding, Animal Flea Control, Animal Microchipping, Bird Vet, Declawing, Holistic Veterinary Medicine, Small Animal Vet, Spaying/Neutering, Veterinary Dentistry, Veterinary Euthanasia, Veterinary Surgery, Veterinary Vaccinations
Consumer Feedback
View All

21

Reviews
Add a Review
Recent Reviews
We took our baby, Molly there on Friday. There had been an accident and Beth had done acupuncture on her. Molly was a dachshund and the injury caused her back legs to be paralyzed. On Saturday morning
They barely gave me any information at all. Their staff was not friendly at all, I didn't feel welcome there. They didn't help me as much as I was hoping and didn't answer all my questions. Extreme
Recent Polls
Would you recommend this provider to others?
I Already Have
by
Anonymous
xxx.xxx.230.155
April 26, 2014
Did this veterinarian answer all of your questions?
Every question I had was answered thoroughly
by
Anonymous
xxx.xxx.41.155
March 02, 2014
Add a Review