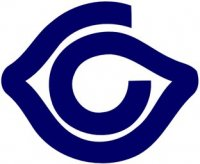 About Johnny Gayton, MD
Since 1983, Eyesight Associates has been providing the citizens of middle Georgia with innovative, quality eye-care. Founded by Dr. Johnny Gayton, MD, the practice now encompasses eight eye-care providers in four office locations. The corporate office and state of the art surgical center are located in Warner Robins, Georgia. Eyesight Associates offer LASEK, Premium Lens Exchange Cataract Procedures, Over-40 Vision Correction and comprehensive ophthalmologic services for all eye conditions. A full spectrum of Optometric services is also available, including exams and prescriptions for glasses and contacts.
Primary Specialty
Ophthalmologist
Practice Eyesight Associates
Gender Male
Education Med Coll Of Ga Sch Of Med, Augusta Ga 30912
Training Med Coll Of Ga Hosp & Cli, Ophthalmology; Med Coll Of Ga Hosp & Cli, Anesthesiology
Services Johnny Gayton, MD practices in Warner Robins, GA. Ophthalmologists examine and treat common vision disorders, eye injuries and eye diseases. Ophthalmologists such as Johnny Gayton, MD are licensed medical doctors and can prescribe medication as well as perform eye surgery.

To determine if Johnny Gayton, MD can help you, please call the Warner Robins, GA office at (478) 923-5872 for more information.
Additional Services optometrists
Consumer Feedback
View All

14

Reviews
Add a Review
Recent Reviews
The exam was very detailed and I felt it was an advantage. Wait time is like ever other good doctors office. My vision has never been better. I had lasek and I would do it all over again. The staff wa
I didn't experience any unnecessary pain during my visit, and I was amazed at how much better I felt after I left. They would never suggest that I buy something that wasn't necessary, and never pressu
by
Anonymous
xxx.xxx.74.102
June 18, 2013
Recent Polls
Was this provider friendly?
Not Really
by
Anonymous
xxx.xxx.184.61
August 25, 2014
Would you recommend this provider to others?
I Already Have
by
Happy Patient
xxx.xxx.74.102
June 25, 2014
Add a Review