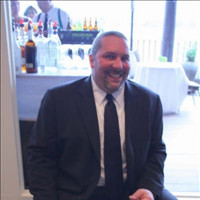 Neil
Hometown:
Vista, CA United States
About Neil
I was born in NYC and have lived in Minnesota, Ohio, Georgia and now my final stop...Southern California. That's enough for now.
Neil's Interests
I like to listen to live music and San Diego has a lot of great places for that.

I recently started a venture called JNR Pro Sound with my friends Rob and Jordan, <url removed>.

We offer a complete sound system with sound techs and roadies for small to large venues. Whether it's a live rock perfomance or a business seminar we have what you need We currently run sound for a hard rock heavy metal cover band, Leo Rising. Check out <url removed>. We also do work for the Classic Rock band CrossRoads <url removed>, the corporate band Crush <url removed> and The Flat Out Liars.