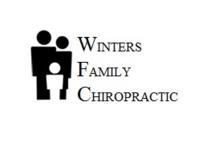 Winters Family Chiropractic
9 East Main Street
Winters

,

CA

95694
Nearby Specialists - Call Now sponsored
About
Winters Family Chiropractic
Winters Family Chiropractic is a Chiropractor facility at 9 East Main Street in Winters, CA.
Primary Specialty
Chiropractor
Office Staff
James Stirton D.C.
Payment Options
Cash ONLY - No Insurance Accepted
Services
Winters Family Chiropractic practices at 9 East Main Street, Winters, CA 95694. Chiropractors diagnose and treat common spinal misalignments that can occur from lifestyle or injuries causing pain, discomfort and degenerative conditions.

Winters Family Chiropractic may be able to treat; back pain, sciatica, neck pain, shoulder pain, headaches, sports injuries, and auto accident injuries.

To learn more, or to make an appointment with Winters Family Chiropractic in Winters, CA, please call (916) 776-6362 for more information.
Additional Services
Chiropractors, Disc Herniation Treatment, Chiropractic Neurology, Chiropractic Traction Therapy, Chiropractic Treatment for Injuries, Emergency Chiropractic Care, Flexion-Distraction Therapy, Holistic Chiropractic Care, Homeopathic Medicine, Massage Therapy, Mobile Chiropractic Care, Pain Management, Pediatric Chiropractic, Physical Therapy, Auto Accidents, Personal Injury