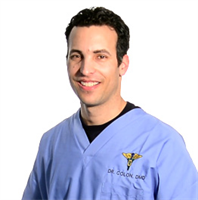 Affordable General Dentistry of Hamburg
Office
(716) 649-5280
198 main st., Hamburg, NY 14075
About
Victor O. Colon, DMD
Dr. Victor Colon is a caring affordable dentist in Hamburg, New York (NY). Since graduating from the University of Puerto Rico, Dr Colon has been providing quality affordable dental services to his patients in the greater Buffalo, NY area.  As a dentist in Hamburg, NY, Dr Victor Colon's procedures range from pediatric dentistry to cosmetic dentistry to a general cleaning. Some services provided include Invisalign, dental implants, tooth extraction, dentures, veneers and teeth whitening to name a few. Dr. Victor Colon believes that finances should not be an obstacle to your oral health. Because of this he offers many different payment and financing options for those with excellent, good, fair or even poor credit.

If you need a quality dentist in Hamburg, NY who offers excellent service at an affordable price make an appointment with one of the team members at Affordable General Dentistry of Hamburg. Call (716) 649-5280 and start smiling brighter today. You may also visit their website for more information.


Services Dr Victor Colon is a leading dentist in Hamburg NY, providing affordable quality dental care to residents of the greater Buffalo, NY area. Dr Colon offers pediatric dentistry for the little ones, general dentistry for routine cleanings and cosmetic dentistry all in one convenient location. Because Dr Colon understands that dental care can be expensive even if you have insurance, he offers payment plans and financing options to help ease any financial burden.

If you need dental implants, a tooth extraction, dentures, veneers, teeth whitening or Invisalign, schedule a consultation with Dr Victor Colon, a dentist in Hamburg NY at Affordable General Dentistry. Call (716) 649-5280 or check their website for additional details.
Consumer Feedback
View all

19

Reviews
Add a Review
Recent Reviews
by
Anonymous
XXX.XXX.164.154
July 19, 2014
by
Anonymous
XXX.XXX.153.68
July 18, 2014
by
Anonymous
XXX.XXX.175.12
June 20, 2014