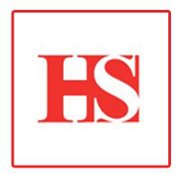 About Margaret Mertens, owner
Margaret Mertens, owner practices as a Chiropractor in Marshfield, WI.
Primary Specialty
Chiropractor
Practice HealthSource of Marshfield
Gender Male
Services Margaret Mertens, owner practices at 106 S. Chestnut Ave., Marshfield, WI 54449. Chiropractors diagnose and treat common spinal misalignments that can occur from lifestyle or injuries causing pain, discomfort and degenerative conditions.

Margaret Mertens, owner may be able to treat; back pain, sciatica, neck pain, shoulder pain, headaches, sports injuries, and auto accident injuries.

To learn more, or to make an appointment with Margaret Mertens, owner in Marshfield, WI, please call (715) 203-0352 for more information.
Additional Services Leg Pain, Sciatica, Fibromyalgia, Nutrition questions, Balance and Vertigo, or Muscle Tension.
Consumer Feedback
View All

2

Reviews
Add a Review
Recent Reviews
Let me just say that this business is in one of the safest areas around and you will be pleasantly surprised at how lovely the surroundings area. The staff was helpful when I called with a question or
by
Anonymous
xxx.xxx.86.204
June 06, 2013
Recent Polls
Were the waiting room chairs comfortable at this chiropractor's office?
Yes
by
Anonymous
xxx.xxx.56.197
April 30, 2013
Add a Review