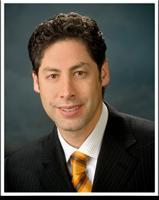 About Rodney Schmelzer, MD
Dr. Rodney Schmelzer is a Board Certified Plastic Surgeon specializing in craniofacial surgery. Dr. Schmelzer has extensive experience with a broad range of pediatric plastic and craniofacial surgery, including cleft lip and palate, craniosynostosis, syndromes (Crouzon, Apert, Treacher-Collins and Pfeiffer), vascular malformations (hemangiomas, lymphangiomas), microtia, facial nerve injury, skull and facial tumors (fibrous dysplasia), skull and facial trauma, and basic pediatric plastic surgery.
Dr. Schmelzer participated in building a craniofacial program at Banner's Cardon Children's Medical Center in Mesa, AZ and is now partnered with Dr. Louis Morales and Plastic Surgery Associates and The Craniofacial Foundation of Utah in Salt Lake City. He is a member of many accredited organizations, including American Medical Association (AMA), American Society of Craniofacial Surgeons, The Plastic Surgery Research Council, American Cleft Palate and Craniofacial Association, American Society of Maxillofacial Surgeons, American Society of Plastic Surgeons, The American Society of Aesthetic Plastic Surgery, and the American Society of Craniofacial Surgeons.
Dr. Schmelzer is dedicated to providing the highest quality of care with the focus on the child first and always. Dr. Schmelzer takes the time to educate parents and families about the child's diagnosis and ensure that all questions are answered. He is a partner at Plastic Surgery Associates in Salt Lake.
Primary Specialty
Pediatric Plastic Surgeon
Practice Plastic Surgery Associates
Gender Male
Services
Craniofacial Diagnoses, Craniofacial Plastic Surgeon, Pediatric Craniofacial Plastic Surgeon, Facial Trauma, Cleft Lip, Cleft Palate, Palate Surgery, Craniosynostosis, Cranial Sutures, Craniofacial Surgeon, Sagittal Synostosis, Endoscopic Surgery, Craniosynostosis Repair, Hemifacial Microsomia, Goldnhar's Syndrome, Craniofacial Microsomia, Pierre Robin Syndrome, Cleft Palate, Robin Sequence, Positional Head Deformities, Deformational Plagiocephaly, Helmet Therapy, Vascular Malformations, Hemangiomas
Additional Services Craniofacial Surgery