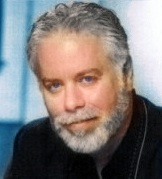 About Hal Brickman, LCSW, MSW, CSW, C.HT
Hal Brickman offers hypnosis in Great Neck, New York (NY) at Long Island Hypnosis Center. As a renowned hypnotherapist, Hal has contributed valuable literature to the field of Hypnotherapy, and has twice appeared as a featured guest on The Late Show with David Letterman. At Long Island Hypnosis Center in Great Neck, NY, Hal is dedicated to helping his clients move past psychological obstacles and find emotional growth. He has used hypnosis to help individuals quit smoking, reduce anxiety, lose weight, increase motivation, control pain and much more. Through hypnosis, Hal is able to relax the mind and body of the individual so that the unconscious mind can take over and the treatment goals can be achieved.

If seeking hypnosis in Great Neck, NY, please contact Long Island Hypnosis Center to schedule an appointment with experienced hypnotherapist Hal Brickman, or visit his website for more information.

Primary Specialty
Stress Management Specialists
Practice Long Island Hypnosis Center
Gender Male
Years In Practice 39
Education MSW, Fordham University Graduate School of Social Services, 1975

Prestigious Long Island Institute for Mental Health, 1979
Training Certificate in Hypnosis, New York Hypnosis Center, 1992
Certification Certificate in Psychoanalytically-Oriented Psychotherapy
Services As a leading provider of hypnosis in Great Neck, New York (NY), Hal Brickman is able to help individuals struggling with a wide variety of issues at Long Island Hypnosis Center. Hal can help his clients increase confidence, lose weight, diminish compulsive behaviors, conquer insomnia, drop bad habits and overcome their fears. When performing hypnosis, Hal induces a trance by easing the client into a relaxed state of body and mind using a soothing voice and techniques such as guided-imagery. Those struggling with anxiety, stress, memory problems, ADD/ADHD, chronic pain or poor academic performance can all benefit from the services provided at Long Island Hypnosis Center.

For hypnosis in Great Neck, NY that can assist with weight loss, bad habits, phobias and much more, please contact Hal Brickman at Long Island Hypnosis Center and start getting help today.

Consumer Feedback
View all

2

Reviews
Add a Review
Recent Reviews
I found their office within a matter of seconds. I didn't have any problem finding it. I would trust their advice over any other doctor. They always give me completely helpful, unbiased advice. They were one of the most courteous specialists I've ever met. I have the utmost respect for them. As soon as I walked through the door, I was immediately greeted by the friendly staff. They cared to make me feel special and appreciated. They're fantastic at returning my phone calls right away. They usually call me back within the same day, but if not they always call me by the next day.
They made sure every single question I had was answered, and are always available if I think of any more questions I want answered. Their staff is the most friendly, welcoming staff I've ever dealt with. They are so warm and professional, and make the whole experience that much better. I was so impressed with the progress I was able to make after visiting them. All my questions were answered, and I feel a lot more confident and hopeful about the future.
by
Anonymous
XXX.XXX.249.48
June 22, 2012