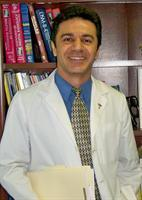 Nearby Specialists - Call Now sponsored
About Riverside Chiropractic Center
Opening our second location in Tewksbury, MA on June 5th, 2012

Riverside Chiropractic Center offers the services of a chiropractor in Tewksbury, Massachusetts (MA). Riverside Chiropractic Center specializes in treating sports injuries, work accident injuries, auto injuries, and those suffering from arthritis, headaches, and disc related injuries. Dr. Pourshadi provides a wide range of services for all ages and has an individualized approach addressing all causes of pain. At Riverside Chiropractic Center in Tewksbury, MA, the skilled chiropractor uses a hands-on assessment without the need for any drugs or pills. Their mission is to help their patients alleviate pain and improve their overall health by determining the root cause of their ailment. Dr. Pourshadi also offers massage therapy to better assist with the prevention and recovery of pain. Riverside Chiropractic Center utilizes the most modern chiropractic equipment and technology to ensure success.

If seeking a chiropractor or massage therapy in Tewksbury, MA who is able to headaches, neck and back pain, disc injuries, pregnancy related back pain, sports, work and auto accident related injuires please call Dr. Reza Pourshadi at Riverside Chiropractic Center to schedule an appointment today.

Primary Specialty
Chiropractor
Practice Riverside Chiropractic Center
Services Those in need of a chiropractor in Tewksbury, Massachusetts (MA) will find that Riverside Chiropractic Center provides the safest and most natural care. They specialize in treating individuals who have suffered from work accident or an auto injury, headaches, pregnancy related back pain, neck and back pain, and herniated disc or bulged disc. Also offering massage therapy, Dr. Pourshadi addresses the root cause of pain to apply the most effective techniques. Advanced spinal correction are done by using the most current techniques and technology. As a leading chiropractor in Tewksbury, Massachusetts (MA), Dr. Pourshadi also utilizes cold laser therapy, ultrasound and electrical muscle stimulation to treat a wide range of conditions.

For an experienced chiropractor in Tewksbury, MA, please call Riverside Chiropractic Center to make an appointment, or visit their website for more information.

Consumer Feedback
View All

4

Reviews
Add a Review
Recent Reviews
I want to thank Dr. Pourshadi for helping me with my headaches and neck pain. I realized i had suffered too many years where the relief was almost next door!
I liked Dr. Pourshadi's bed manner and
by
David. P.
xxx.xxx.52.200
September 08, 2013
Very satisfied. My low back pain and headaches are much relieved after suffering close to 5 years. I liked the fact that doctor explained everything thoroughly and showed me how to keep the pain away.
Recent Polls
Was it clear that this provider takes pride in the appearance of his/her office?
Yes, the office was well organized and taken care of
by
Anonymous
xxx.xxx.236.207
June 06, 2013
Did you feel like your pain was lessened after your chiropractic treatment?
Yes, I felt better than I've felt in years when I left!
Add a Review