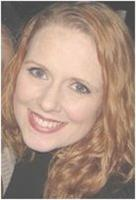 About Tiffany Alexander, LPC
Tiffany Alexander is a counselor in Birmingham, Alabama (AL) at Alexander Counseling Services. Tiffany offers individualized services to adults, adolescents, couples and families who are struggling with a wide range of issues. With over 12 years of experience as a counselor in Birmingham, AL, Tiffany has worked with a variety of people and has helped with issues such as anxiety, depression, substance abuse and much more. Tiffany tailors her counseling and life coaching services uniquely to each individual, and strongly believes that every person is unique and has his or her own special gifts. Whether an individual is in need of help or simply wants to ask some questions to find out more, Tiffany is happy to discuss their concerns.

For a counselor in Birmingham, AL who offers mental health counseling, weight management, relapse prevention and more, please call Tiffany Alexander at Alexander Counseling Services and schedule an appointment today.


Primary Specialty
Counselor
Practice Alexander Counseling Services
Gender Female
Years In Practice 14
Education B.S. Psychology

M.Ed Counseling
Training Licensed Professional Counselor (LPC)
Certification Nationally Certified Counselor (NCC)
Payment Options
Cash, check, credit card
Services At Alexander Counseling Services in Birmingham, Alabama (AL), life coach and counselor Tiffany Alexander offers confidential services for individuals, couples and families. She provides a safe place for her clients to talk about what is going on in their lives, and is happy to offer additional support via email or text messaging between appointments. Some of the issues Tiffany can help with include drug and alcohol addiction, depression, anxiety, adjustment issues, trauma-related issues and anger management. Tiffany also specializes in role development/adjustment stress that can come as a result of changing family dynamics such as divorce, marriage, remarriage or the introduction of step children or step siblings.

If seeking a counselor in Birmingham, AL, please call Alexander Counseling Services to set up an appointment with Tiffany Alexander, or visit her website for more information.