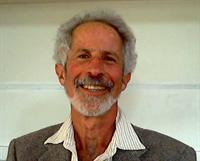 About Michael Karp, LMFT, LPCC
I am a licensed Marriage & Family Therapist and Professional Clinical Counselor providing individual, couples, family & internet/telephone therapy. I maintain a private practice in Valley Center, CA, working with a broad spectrum of patients.


I help adults and children alleviate anxiety, depression, behavioral, and other painful or self-defeating conditions.

I work with couples to alleviate conflict and enhance their closeness, intimacy and cooperation.

I also work with families with children to resolve their disputes so that a healthy and loving environment can be restored.


My sessions are active and engaging, as they should be, in order to achieve rapid, deep and durable results. You've suffered long enough. It's time to live a full life!


Feel free to contact me. Together, we can design a personalized approach that will fit your circumstances.
Primary Specialty
Counselor
Gender Male
Years In Practice 32
Education Masters in Professional Psychology, State University of New York, graduated 1979.

Bachelors of Science, major in Psychology, Brooklyn College, graduated 1973
Training Two year training program in Experiential Psychotherapy, Center for Counseling & Psychotherapy, Santa Monica. Completed in 1984.

Three year core training in Intensive Short-term Dynamic Psychotherapy (IS-TDP), Southern California Society for IS-TDP. Completed in 2004.
Affiliations California Association of Marriage & Family Therapists (CAMFT), Clinical Member.Member of CAMFT local chapter, North San Diego County
Certification Problem Gambling Therapist, CA Office of Problem Gambling (OPG).

Critical Incident Stress Debriefing, Mitchell Method

IS-TDP, core training.
Services Serving: Adults, Children, Teens, Couples, Families.

Methods of Counseling/Therapy: Individual, Couples, Family & Internet