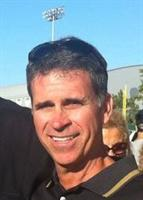 Nearby Specialists - Call Now sponsored
About Howard Chapel, D.C.
Dr. Chapel has 26 years of experience in treating non-surgical and post-surgical conditions of the spine and extremities ( shoulder, knee, hip and wrist). he is a Board Certified Chiropractic Orthopedist. His philosophy is simple- restore function and rehabilitate the supportive tissue,ensuring optimum recovery with the least amount of in office visits.
Primary Specialty
Chiropractor
Practice Chapel Chiropractic Orthopedics
Gender Male
Years In Practice 32
Education University of Missouri-Columbia
Logan College of Chiropractic
Certification Board Certified Chiropractic Orthopedist 1993
Services Howard Chapel, D.C. practices at 936 Chesterfield Pkwy N, Chesterfield, MO 63017. Chiropractors diagnose and treat common spinal misalignments that can occur from lifestyle or injuries causing pain, discomfort and degenerative conditions.

Howard Chapel, D.C. may be able to treat; back pain, sciatica, neck pain, shoulder pain, headaches, sports injuries, and auto accident injuries.

To learn more, or to make an appointment with Howard Chapel, D.C. in Chesterfield, MO, please call (636) 537-0564 for more information.
Consumer Feedback
View All

43

Reviews
Add a Review
Recent Reviews
Dr. Chapel was able to help me with my shoulder pain that I had been suffering for over 10'years with. I had been to my Orthopedic Doctor and physical therapy several times without any help. He was co
Dr. Chapel has solved both chiropractic and non-chiropractic medical problems for me that my "normal" doctor was not able to do! I trust his judgement implicitly now. I've regained physical capabiliti
Recent Polls
Did this provider seem current about the latest advancements in their field?
Definitely
by
carol h
xxx.xxx.152.178
May 12, 2014
Does this provider maintain a professional appearance?
Absolutely! You can tell that he/she really makes an effort to look professional
by
Anonymous
xxx.xxx.96.156
July 16, 2013
Add a Review