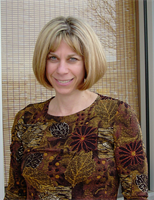 About Eve Cohn, D.C., M.S., H.M.C
Dr Cohn, DC has had a family practice for 25 years. She offers treatments for problems as diverse as allergies, autoimmune disorders, sports injuries, neck pain, migraine headaches, chronic pain,plantar fasciitis, advanced osteoarthritis and many others

Primary Specialty
Chiropractor
Gender Female
Years In Practice 28
Education majored in chemistry at the University of OK.
received a masters of science in epidemiology from O.U. College of Public Health.
received a doctor of chiropractic from Cleveland Chiropractic College of Kansas City.
Completed Nutrition degree at Park College of Kansas City.
Training 200 hrs. post graduate acupuncture.
3 yr Homeopathic Master Clinician certification

Certification 100 hrs. acupuncture certification
Nimmo receptor tonus certification.
Graston technique.
Payment Options
check, cash, charge cards, debit cards
Services Dr Cohn, DC offers manual therapy which includes gentle manipulation and soft tissue release of spinal joints and dysfunctional joints in the arms, legs, and jaw. Some of the soft tissue techniques used are Graston and Nimmo.

She also provides acupuncture using needles, microcurrent (needle-less), auriculotherapy (ear acupuncture) or moxibustion.
In addition, she offers dry needling technique in combination with soft tissue release for treatment of structural distortions and musculoskeletal pain syndromes.

Homeopathic and Nutritional consultations are another service offered by Dr Cohn, DC.

Additional Services Acupuncture, Dry needling, Homeopathy, Graston technique, Nutritional counciling, Soft tissue release
Consumer Feedback
View All

5

Reviews
Add a Review
Recent Reviews
Dr. Eve Cohn is a rare breed of doctor. She works on your problem, fixes it, and releases you. Unlike other chiropractors I have encountered in the past, she does not have you visit 3 times a w
by
S. Buckley
xxx.xxx.169.186
October 26, 2015
She is knowledgeable, skilled and compassionate and also has a wonderful sense of humor and a zest for life and learning.
by
T. Allspaw
xxx.xxx.66.241
January 15, 2014
Recent Polls
Was this provider's office too cold?
No, it was fine
Did a staff member acknowledge or greet you when you entered?
Yes, I was greeted when I walked in
Add a Review