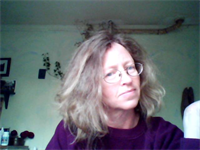 More Nearby
About Brigette Bowler, D.C.
Upper Cervical Chiropractic and Structural Hygiene

We refer clients to Dr. Brigette Bowler of Essential Chiropractic in Ferndale, Michigan. Dr. Bowler's approach is based on the belief that the doctor is a tool in the healing process carried out by the patient.
Why is upper cervical chiropractic different than general chiropractic? This discipline focuses on the first two vertebrae in the cervical spine - the atlas and the axis. These bones house the brainstem, and when wear and tear allows them to slip out of alignment with the skull, the brainstem gets pinched - a condition known as an OAA subluxation.

To protect the brainstem, the body adjusts somewhere else in the spine crooked. Atlas adjustment guides the body back into alignment with 1-3 adjustments performed over 9-18 months and regular Structural Hygiene guidance at visits and self-help techniques.

Primary Specialty
Chiropractor
Practice Eessential Inc.
Years In Practice 15
Services
Location Analysis and Correction of subluxation of the Occipital-Atlanto-Axial joint Between the head and neck using a toggle recoil hands on adjustment that feels like nothing.Derived from BJ Palmer's HIO technique and the Blair Chiropractic package.
This adjustment is complemented by the knowledge and expertise with the facial and crainial bones and their proper symmetry and motion.
All together this is now claimed as Structural Hygiene for the Developing Human. reg. TM
Get Your Head On Straight was taken in the year 2008. lol guess I helped make it a real thing.
See my profile at LinckeIn
Consumer Feedback
View all

44

Reviews
Add a Review
Recent Reviews
by
Anonymous
XXX.XXX.159.17
July 14, 2014
by
Anonymous
XXX.XXX.235.161
July 03, 2014
by
Anonymous
XXX.XXX.112.226
May 02, 2014