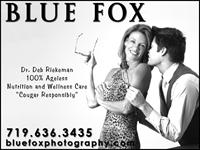 Nearby Specialists - Call Now
About Deborah Riekeman, D.C.
This is a boutique-style office that is small and very warm and welcoming. Chiropractic care is manual as well as low force. All aspects of wellness for patients are addressed: nutritional, structural, and neuroemotional work if needed. We have laser and percussion and do muscle testing procedures to help with all aspects of care. Dr. Riekeman has 30 years of experience in Colorado Springs and enjoys helping a wide variety of patients with many varied conditions.

The Zerona is new to this area and is a great help for people who need a little faster results or have stubborn areas of fat to lose.
Primary Specialty
Chiropractor
Years In Practice 34
Education Premed University of Minn, Palmer and Sherman Chiropractic Colleges (Magna cum Laude), 6 years.
Poat graduate degrees from Texas Chiropractic College 2 1/2 years in Nutrition and Internal Disorders.
Training See Above
Staff Marcia Jones has been assisting Dr. Riekeman for 27 years. She is very caring and skilled with patients.
Affiliations Diplomate of both the Chiropractic boards of Nutrition and Internal Disorders
Certification Diplomate of the Chiropractic Boards of Nutrition and Internal Disorders. (DABCN and DABCI)
Services
Chiropractic Care, Nutritional Counseling, Blood work analysis for wellness, saliva testing for hormone balancing, muscle testing for nutritional supplemnet advice, Zerona fat laser for weight loss and body sculpting 3-9 inches in two weeks, detox and cleansing help and NET.
Consumer Feedback
View All

16

Reviews
Add a Review
Recent Reviews
I felt much better after my appointment. Dr Reikeman actually listened to my medical history and keyed in to several things other doctors had disregarded... Read more
by
Anonymous
XXX.XXX.58.10
April 25, 2012
I've been seeing Dr. Riekeman for almost 20 years and she has helped me in too many ways to list!! She is smart, thorough, nurturing, experinced, effecti... Read more
by
Kim Sayers-Newlin
XXX.XXX.244.227
February 22, 2012
Recent Polls
Was it easy to make an appointment with this provider?
Yes
by
Anonymous
XXX.XXX.115.136
July 16, 2013