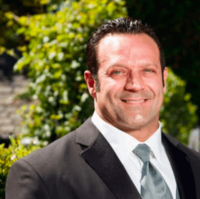 Nearby Specialists - Call Now sponsored
About Gabe Allende, D.C. R.N.
Gabe Allende, D.C. R.N. practices as a Chiropractor in Danville, CA.
Primary Specialty
Chiropractor
Practice Center for Anti-Aging & Laser
Gender Male
Years In Practice 25
Services Gabe Allende, D.C. R.N. practices at 588 San Ramon Valley Blvd 100, Danville, CA 94526. Chiropractors diagnose and treat common spinal misalignments that can occur from lifestyle or injuries causing pain, discomfort and degenerative conditions.

Gabe Allende, D.C. R.N. may be able to treat; back pain, sciatica, neck pain, shoulder pain, headaches, sports injuries, and auto accident injuries.

To learn more, or to make an appointment with Gabe Allende, D.C. R.N. in Danville, CA, please call (925) 838-9996 for more information.
Additional Services Anti-Aging, Bio-Identical Hormone Replacement
Consumer Feedback
View All

16

Reviews
Add a Review
Recent Reviews
Please enter your review here.
by
Michael
xxx.xxx.31.253
May 05, 2016
It was a great benefit to be seen by DC Gabe Allende. I was in an automobile accident, and it's very difficult to move or function on a daily basis. DC Gabe Allende is outstanding at what he does, and
by
Tim S.
xxx.xxx.104.123
September 06, 2012
Recent Polls
Was this chiropractor's staff friendly?
Yes, they went above and beyond
Did this provider have reasonable prices?
Absolutely!
by
Anonymous
xxx.xxx.46.107
November 09, 2012
Add a Review