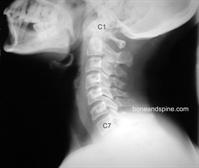 Nearby Specialists - Call Now sponsored
About Babak Omrani, D.C.
Welcome to Beverly Hills Chiropractic Group!

Located in the heart of Beverly Hills, Van Nuys and Los Angeles, the leading health professionals at Beverly Hills Chiropractic Group are dedicated to helping you achieve your wellness objectives -- combining skill and expertise that spans the entire chiropractic wellness spectrum. Dr. Babak Omrani is committed to bringing you better health and a better way of life by teaching and practicing the true principles of chiropractic wellness care.

Patients seeking treatment at Beverly Hills Chiropractic Group with Dr. Babak Omrani are assured of receiving only the finest quality care through the use of modern chiropractic equipment and technology. Dr. Babak Omrani and the staff have a genuine concern for your well-being!

If you are new to our website, please feel free to discover and learn about chiropractic wellness. If you are interested in starting your journey towards wellness please subscribe to our award winning newsletter. If you are already a newsletter subscriber, please explore the member wellness section of our website for wellness articles, resources, and health facts---specifically targeted by Dr. Babak Omrani to your wellness needs and interests.

It's Your Life... Live it in Health!

Primary Specialty
Chiropractor
Practice Van Nuys Chiropractic Group
Years In Practice 15
Services Babak Omrani, D.C. practices at 14545 Sylvan Street, Van Nuys, CA 91411. Chiropractors diagnose and treat common spinal misalignments that can occur from lifestyle or injuries causing pain, discomfort and degenerative conditions.

Babak Omrani, D.C. may be able to treat; back pain, sciatica, neck pain, shoulder pain, headaches, sports injuries, and auto accident injuries.

To learn more, or to make an appointment with Babak Omrani, D.C. in Van Nuys, CA, please call (818) 988-2123 for more information.
Consumer Feedback
View All

3

Reviews
Add a Review
Recent Reviews
He was great. Fixed me right up. Had been living with pain and a stiff neck for a half year. All gone in a moment. Thanks sincerely.
This chiropractor is just great, ver carring, vey knowledgeable, prompt, best adjustment ever.

i was in a car accident and went to Dr. Babak Omrani, he helped me with my neck and back pain, i coild
Recent Polls
Did you feel like your pain was lessened after your chiropractic treatment?
Yes, I felt better than I've felt in years when I left!
by
Robert
xxx.xxx.113.145
March 06, 2012
Add a Review