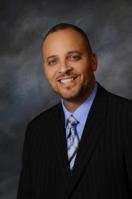 Nearby Specialists - Call Now sponsored
About Rafael Rios, D.C.
Over 35 years in practice with certifications ranging from soft tissue injury to worker's compensation, Dr. Rafael A. Rios is one of the community's foremost authorities and specialists in the area of back pain, auto accident/work/sports injuries, fibromyalgia, chronic pain and arthritis.

Our goal is to restore your body back to health and function by focusing on correcting the cause of your pain through therapy, restorative exercise, chiropractic manipulative therapy, nutrition and life style modifications.

Primary Specialty
Chiropractor
Practice Rios Chiropractic & Fibromyalgia Health Center
Gender Male
Years In Practice 19
Services Chiropratic Manipulative Therapy Physiotherapy Massage Nutrition Conservative Pain Management

Accepting New Patients

Most insurances accepted

Personal Injury & Worker's Compensation Cases Accepted
Additional Services Back pain, headache, stress, tension, accident, weight loss, chiropractic,
Consumer Feedback
View All

4

Reviews
Add a Review
Recent Polls
Did this chiropractor pay attention to your problem area?
Yes, they really focused on it
Did you feel like your pain was lessened after your chiropractic treatment?
Yes
by
Anonymous
xxx.xxx.96.96
September 06, 2012
Add a Review