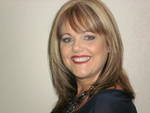 Nearby Specialists - Call Now sponsored
About Lori Mancuso, D.C.
Lori Mancuso, D.C. practices as a Chiropractor in Pleasanton, CA.
Primary Specialty
Chiropractor
Practice Lifetime Wellness
Gender Female
Years In Practice 17
Services Lori Mancuso, D.C. practices at 4125 Mohr Ave. Ste. K, Pleasanton, CA 94566. Chiropractors diagnose and treat common spinal misalignments that can occur from lifestyle or injuries causing pain, discomfort and degenerative conditions.

Lori Mancuso, D.C. may be able to treat; back pain, sciatica, neck pain, shoulder pain, headaches, sports injuries, and auto accident injuries.

To learn more, or to make an appointment with Lori Mancuso, D.C. in Pleasanton, CA, please call (925) 484-3955 for more information.
Additional Services Nautropathic Endocrinologist
Consumer Feedback
View All

5

Reviews
Add a Review
Recent Reviews
Very knowledgeable in naturopathic practice. Seems to be an excellent chiropractor but haven't used that service. My naturopathic experience has been great.
Recent Polls
Is this business handicap-accessible?
Absolutely
by
Anonymous
xxx.xxx.195.78
June 18, 2014
Were the restrooms well-stocked at this provider's office?
Yes, they were well-stocked
by
Anonymous
xxx.xxx.33.88
August 06, 2013
Add a Review