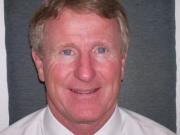 Nearby Specialists - Call Now sponsored
About Michael Monahan, D.C.
At Monahan Chiropractic we strive to determine the cause of your problem. Our main objective is to help you know what is wrong and get you on-the-road to recovery as soon as possible. Our practice specializes in treating a variety of conditions. We have successfully worked with conditions ranging from chronic lower back and neck pain, to headaches, repetitive stress disorders, work, auto and athletic injuries. Our care is unique and tailored to your condition. We use modern procedures, physio-therapy, exercise therapy, as well as professional ergonomic advice to get you out of pain and help you prevent re-occurance.
Primary Specialty
Chiropractor
Practice Monahan Chiropractic
Gender Male
Years In Practice 30
Services Michael Monahan, D.C. practices at 285 N. El Camino Real 110, Encinitas, CA 92009. Chiropractors diagnose and treat common spinal misalignments that can occur from lifestyle or injuries causing pain, discomfort and degenerative conditions.

Michael Monahan, D.C. may be able to treat; back pain, sciatica, neck pain, shoulder pain, headaches, sports injuries, and auto accident injuries.

To learn more, or to make an appointment with Michael Monahan, D.C. in Encinitas, CA, please call (760) 634-0232 for more information.
Consumer Feedback
View All

22

Reviews
Add a Review
Recent Reviews
Dr Monahan is the best Chiropractor and have been seeing him for 15 yrs!
by
Connie Balignasay
xxx.xxx.182.32
July 14, 2016
I've been to at least 20 chiropractors in my life and Dr. Monahan is the best. He goes above and beyond in every way to help relieve pain and make you feel better. He uses techniques many others don'
Recent Polls
Was this provider sympathetic to your situation?
Yes! They went above and beyond to make me feel special and respected
by
Anonymous
xxx.xxx.161.31
December 10, 2013
Would you recommend this chiropractor to others?
I Already Have
by
Anonymous
xxx.xxx.103.145
November 01, 2012
Add a Review