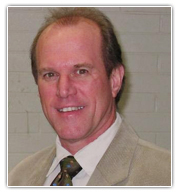 Nearby Specialists - Call Now sponsored
About Scott Diquattro, D.C.
Diquattro Chiropractic is Committed to Providing The Best Care!

At Diquattro Chiropractic, our staff is committed in providing the best care in a professional and comfortable environment. We are associated with a Podiatrist and offer integrative health services. Dr. Diquattro has over 26 years of professional experience, experienced in sports-related injuries serving as a high school team doctor in Palm Springs and specializes in Applied Kinesiology-a specialized form of chiropractic care. Feel free to contact us with any health concerns or health insurance coverage questions you may have.

Begin your journey towards health today by consulting the Palm Springs chiropractor who understands!

Our Chiropractic Techniques

We use a number of highly-effective adjusting approaches to help improve spinal biomechanics and reduce nervous system interference. The approach we use is based on our judgment and years of experience.

The primary adjusting techniques we use include:

Think of an adjustment as "tuning" a piano, adjusting each string so it produces the perfect tone.

Applied Kinesiology

Testing the strength of various muscles of your body helps us find structural, chemical and mental problems revealed by a weak muscle.

Diversified

After identifying which spinal bones have lost their normal motion or position, a specific manual thrust is administered to free up stuck joints... read more

Activator Methods

This is a system of spinal evaluation combined with a handheld adjusting instrument that delivers a consistent, low-force thrust...

SOT

Sacro Occipital Technique helps normalize the relationship between the pelvis and the head, using gravity to make the necessary correction...


If youve been to a chiropractor before and prefer to be adjusted in a particular way, let Dr. Diquattro know. We want you to relax, enjoy and fully benefit from your chiropractic care.

Sound interesting? Please contact our office to make an appointment.

Dr J. Scott Diquattro, | Palm Springs, California Chiropractor
Phone: (760) 416-9199


Primary Specialty
Chiropractor
Practice Diquattro Chiropractic
Gender Male
Years In Practice 23
Services Scott Diquattro, D.C. practices at 400 S Farrell Dr # B101, Palm Springs, CA 92262. Chiropractors diagnose and treat common spinal misalignments that can occur from lifestyle or injuries causing pain, discomfort and degenerative conditions.

Scott Diquattro, D.C. may be able to treat; back pain, sciatica, neck pain, shoulder pain, headaches, sports injuries, and auto accident injuries.

To learn more, or to make an appointment with Scott Diquattro, D.C. in Palm Springs, CA, please call (760) 416-9199 for more information.
Consumer Feedback
View All

13

Reviews
Add a Review
Recent Reviews
He is the best Chiropractor in the Desert. Kelly D.
by
Kelly D
xxx.xxx.246.12
February 04, 2015
Recent Polls
Did they follow up with you after your appointment?
Yes, they made sure I had everything I needed!
by
Anonymous
xxx.xxx.159.243
February 03, 2014
Did the staff make you feel uncomfortable when you called with questions or concerns?
No, they didn't make me feel uncomfortable
by
Anonymous
xxx.xxx.84.48
October 19, 2013
Add a Review