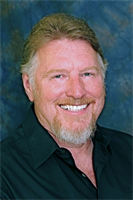 Nearby Specialists - Call Now sponsored
About Paul Brandt, D.C.
Proudly serving Simi Valley for over THIRTY YEARS !!

Thank you Simi for your confidence, referrals and the honor of caring for you all these years!

We accept cash, insurance, workers comp and personal injury patients.

Our hours:
Monday, Wednesday & Friday: 9am - 6:30pm
Tuesday & Thursday: 2pm - 6:30pm
Primary Specialty
Chiropractor
Practice Family Chiropractic Center
Gender Male
Years In Practice 33
Education Dr. Brandt graduated from Cleveland Chiropractic College in 1980.
Payment Options Most forms of payment are accepted. Insurance, cash, check and credit cards are accepted.

We can check if your insurance covers chiropractic care when you arrive for your first appointment.
Services Paul Brandt, D.C. practices at 4352 Cochran St, Simi Valley, CA 93063. Chiropractors diagnose and treat common spinal misalignments that can occur from lifestyle or injuries causing pain, discomfort and degenerative conditions.

Paul Brandt, D.C. may be able to treat; back pain, sciatica, neck pain, shoulder pain, headaches, sports injuries, and auto accident injuries.

To learn more, or to make an appointment with Paul Brandt, D.C. in Simi Valley, CA, please call (805) 522-3713 for more information.
Consumer Feedback
View All

74

Reviews
Add a Review
Recent Reviews
Been to many he is the best !
He is amazing. Dr. Brandt has helped my husband, myself and our kids. He's a life saver!
Recent Polls
How would you rate your experience with this provider?
The best
by
Anonymous
xxx.xxx.72.231
October 27, 2014
Are you going to visit this provider again?
Absolutely
by
Anonymous
xxx.xxx.139.116
September 03, 2014
Add a Review