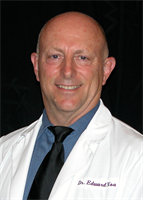 Nearby Specialists - Call Now sponsored
About Edward J. Noa, DC, CCN, CHM, FLT
Dr. Noa is dedicated to helping you achieve your wellness objectives -- combining skill and expertise that spans the entire wellness spectrum -- from chiropractic, massage therapy and reflexology to naturopathy and nutritional counseling.

Call in to speak with Dr. Noa LIVE ON THE AIR to discuss current health issues.
Primary Specialty
Chiropractor
Practice Dr. Noa's Wellness Center
Gender Male
Years In Practice 32
Education Ruthers University, New Brunswick, NJ - Graduated 1976


Palmer Chiropractic University, Davenport, IA - Graduated 1984


Training Botanical Medicine, University of CO School of Pharmacy/Western States Chiropractic College, 1998

Staff Edward J. Noa, DC, CCN, CHM, FLT

Affiliations American Chiropractic Association, Napa County Chiropractic Association, NapaSolano Chiropractic Association
Certification Certified in Clinical Nutrition - Western States Chiropractic
Certified in Herbal Medicine - University of Colorado Pharmacy School
Certified in First Line Therapy
Certified in Quantum Reflex Analysis
Certified in Flexion/Distraction Disc Therapy
Certified California Workers Compensation Disability Evaluator
Payment Options
Cash, personal check, Visa/MC/Discover
Services
Your Complete Natural Health Needs - Your Health Is Your Wealth! We provide the most up-to-date and scientific health care available anywhere for headaches, neck, mid-back and low back pain, and sciatica; foot, ankle, knee, shoulder, elbow and wrist complaints; and injuries related to work, car and sporting accidents.
Additional Services Holistic/Alternative Medicine; Nutrition; Pain Management
Consumer Feedback
View All

14

Reviews
Add a Review
Recent Reviews
Very real and knows his stuff. If you are looking for someone to coddle you this is not for you.. He is real, knows what it takes and you have to stay on his regime to get well. He is that specific an
I have been seeing Dr noa since 2007. I found him when I was searching for an alternative treatment for my anxiety. I was still so young and medical doctors were advising me to take pharmaceutical med
Recent Polls
Does this provider give unbiased advice?
Absolutely! I always get sound, helpful, and completely unbiased advice!
by
Anonymous
xxx.xxx.45.161
January 04, 2014
Does this provider maintain a professional appearance?
Absolutely! You can tell that he/she really makes an effort to look professional
by
Anonymous
xxx.xxx.92.105
December 19, 2013
Add a Review