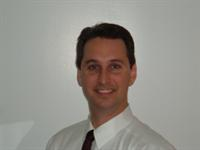 Nearby Specialists - Call Now
About Anthony Esposito, D.C.
Dr. Anthony J. Esposito is a leading chiropractor in White Plains, NY and has a passion for helping his patients and their families preserve a lifetime of good health. Dr. Esposito's multi-disciplinary center offers comprehensive chiropractic treatments, nutrition, adjunctive physiotherapy, and weight loss services. He specializes in treating patients that have a variety of symptoms including chronic low back pain, carpal tunnel, neck pain, headaches, and sports injuries.

Dr. Esposito uses his extensive education and training in sports chiropractic to help athletes of all ages return to optimal health and functioning. He treats a multitude of athletes, including high school, collegians and pro athletes, with a goal to help each patient reach their full potential without the need for surgery or drugs.

As a skilled chiropractor in White Plains, NY, Dr. Anthony J. Esposito creates individualized programs that may include specific spinal adjustments, exercise, nutritional advice or other conservative methods of care based on patients health, history, age, current condition, and lifestyle. Dr. Esposito strives to educate his patients so they fully understand the underlying cause of their condition rather than covering up the symptoms.

If seeking a chiropractor in White Plains, NY please call Dr. Anthony J. Esposito today to schedule an appointment.

Primary Specialty
Chiropractor
Practice Anthony J. Esposito, D.C.,P.C.
Gender Male
Years In Practice 19
Education Doctorate from Life Chiropractic College
BS in Biology at CMSV


Training Received Doctorate in Chiropractic in 1996
Completed Advanced course study for the Diplomate in Chiropractic Neurology in 1999

Certification Certified in Electrodiagnostic Testing
Certified in Cox Distraction Technique

Payment Options Accepts most insurances

Auto mobile accidents No-Fault

Worker's Compensation Injuries

Affordable Payment Plans for those who do not have insurance
Services As an experienced chiropractor in White Plains, NY, Dr. Anthony J. Esposito uses a variety of chiropractic techniques and adjunctive therapies to provide personalized treatments to each and every patient. Dr. Esposito takes the guess work out of identifying the cause of pain by utilizing X-Rays, MRIs, and Electro-Diagnostics to determine the exact area of injury. Dr. Esposito treats patients with sport injuries, chronic low back pain, carpal tunnel, neck pain, headaches, and more. The friendly and caring staff are dedicated to providing modern chiropractic care that enhances their patients' quality of life and improves overall wellness. Dr. Esposito also offers adjunctive physiotherapy, as well as information about improved diet and weight loss.

Call chiropractor, Dr. Anthony J. Esposito today or visit the website to learn more.

Consumer Feedback
View All

10

Reviews
Add a Review
Recent Reviews
This chiropractor has never misdiagnosed me. They always are able to find the source of my pain. My level of satisfaction was very high after this appoin... Read more
by
Anonymous
XXX.XXX.225.91
June 01, 2013
DR ESPOSITO IS AN INCREDIBLE DOCTOR! HE HAS HELPED MY WIFE AND I VERY MUCH. I HAVE SEVERE NECK AND BACK PROBLEMS AND IN ONE OR TWO VISITS HE HAS ANSWER M... Read more
by
ROBERT D.
XXX.XXX.45.61
September 09, 2012
Recent Polls
Did you feel like your pain was lessened after your chiropractic treatment?
Yes, I felt better than I've felt in years when I left!
by
Anonymous
XXX.XXX.89.90
April 13, 2012
Add a Review