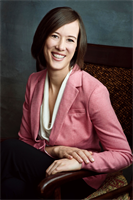 Nearby Specialists - Call Now sponsored
About Dr. Alicia Armitstead
If you have tried and failed to handle your health concerns such as weight problems, allergies, fatigue, chronic pain, chronic infections, repeated colds or flu, migraines, headaches, insomnia, PMS, menopause or a host of other conditions despite alternative therapies like chiropractic, naturopathic or acupuncture, then learn about a health improvement program that will finally reveal the "missing piece" solving your health condition. Nutrition Response Testing is PAINLESS, POWERFUL and PERSONALIZED! Only SAFE, NATURAL and EFFECTIVE tools are used for treatment such as whole food supplements and/or herbs with dietary and lifestyle changes. Hundreds of people are feeling better today. Isn't it your turn?
Primary Specialty
Chiropractor
Practice Healing Arts NYC
Gender Female
Years In Practice 41
Education University of Bridgeport Chiropractic College (UBCC)
Training Advanced Clinical Training in Nutriition Response Testing
Certification Certified in Applied Kinesiology
Services Nutrition Response Testing - Using muscle testing we can help the body detox heavy metals and chemicals, identify food sensitivities and figure out what vitamins and minerals are needed to help the body heal.

Chiropractic - Using Applied Kinesiology, we are effective and precise in handling many structural and muscular concerns, giving the patient relief in minutes.
Additional Services Nutrition Response Testing
Consumer Feedback
View All

19

Reviews
Add a Review
Recent Reviews
Extraordinarily friendly and HELPFUL. I never felt like I was just a dollar sign. In addition to muscle work and adjustment, she gave massages and stretches to maintain progress. Best experience I've
Recent Polls
Is this provider willing to pursue advice from other providers when necessary?
Absolutely
Did you leave the office feeling satisfied with your visit?
Completely!
by
Anonymous
xxx.xxx.64.210
February 21, 2014
Add a Review