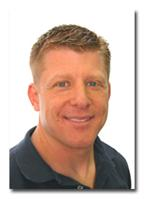 Nearby Specialists - Call Now sponsored
About Michael Campo, D.C.
Dr. Campo and South Shore Chiropractic, PC have been serving the Farmingville and surrounding communities for over 12 years. Dr. Campo specializes in neuromusculoskelatal injuries such as pinched nerves, sciatica, low back pain, neck pain, numbness in arms or legs, headaches, disc herniations/bulges and arthritis. South Shore Chiropractic is also part of the Farmingville Community Wellness Center which includes chiropractic, massage, acupuncture, physical therapy, orthopedic, pain management, nutrition, psychology/social workers, speech therapy, personal trainers and gym facility.
Primary Specialty
Chiropractor
Practice South Shore Chiropractic, PC
Gender Male
Years In Practice 18
Services Michael Campo, D.C. practices at 700 Horseblock Rd., Farmingville, NY 11738. Chiropractors diagnose and treat common spinal misalignments that can occur from lifestyle or injuries causing pain, discomfort and degenerative conditions.

Michael Campo, D.C. may be able to treat; back pain, sciatica, neck pain, shoulder pain, headaches, sports injuries, and auto accident injuries.

To learn more, or to make an appointment with Michael Campo, D.C. in Farmingville, NY, please call (631) 732-1386 for more information.
Consumer Feedback
View All

32

Reviews
Add a Review
Recent Reviews
I will never go to this guy again. Made me worse and then told me to try an orthopedist. Orthopedic?? Really? He manipulated everything I said and out right lied on his report to cover himself.
by
Parick C
xxx.xxx.136.122
September 15, 2016
He is one of the best. Although he is young in reminds you of the doctors of past, ones really care about you not the bottom line on how much money you are putting in his pocket. My family and I hav
Recent Polls
Did this provider listen to your input and concerns?
Absolutely
by
Anonymous
xxx.xxx.21.44
July 01, 2014
Did this provider seem well-trained and experienced?
Yes, they seemed very qualified
Add a Review