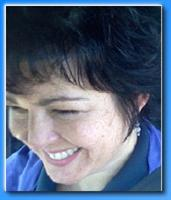 About Gina Brannagan
Gina Brannagan, Massage & Bodywork Therapist

LMBT NC#6239, LMBT SC#6717, NCBTMB#507624-06

Gina Brannagan is a Nationally Certified Massage & Bodywork Therapist. Since licensed in 2006, she has and continues to invest for learning and training in different modalities. She loves Sports massage most, incorporating what she has learned with energy work.

Primary Specialty
Massage Therapist
Practice Massage Therapy
Gender Female
Years In Practice 10
Education Southeastern School of Neuromuscular and Massage Therapy, Charlotte, NC
Services
Sports Massage, Neuromuscular Massage, Swedish Massage, Hot Stone Massage, Massage Cupping, Reiki, Qigong.