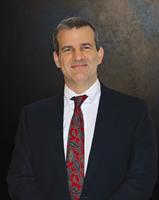 About Christopher Baldwin
Obstetrics and gynecology often abbreviated to OB/GYN, are the two surgicalmedical specialties dealing with the female reproductive organs in their pregnant and non-pregnant state, respectively, and as such are often combined to form a single medical specialty and postgraduate training program. This combined training prepares the practicing OB/GYN to be adept at the surgical management of the entire scope of clinical pathology involving female reproductive organs, and to provide care for both pregnant and non-pregnant patients.

Dr. Christopher Baldwin is board certified in OB & GYN. He attended University of Marylandand did his residency at Riverside Methodist Hospital in Columbus Ohio. Dr. Baldwin specializes in incontinence & urogynecology, infertility and tubal reanastamosis, and vaginal prolapse along with all general OB/GYN.

Primary Specialty
OBGYN
Practice PCRMC Medical Group
Gender Male
Services Christopher Baldwin offers OBGYN services in Rolla, MO at 1050 West 10th St, Rolla, MO 65401. Obstetricians & Gynecologists (OBGYN) specialize in female reproductive health issues as well as gynecological health issues.

To learn more about OBGYN services, or to make an appointment with PCRMC Medical Group in Rolla, MO, please call (573) 364-9000.