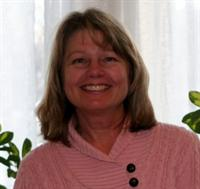 About Monica Montag, CN
BeWell Associates is a holistic nutrition practice in State College, PA. Their board certified holistic nutritionist and founder, Monica C. Montag, MA, HH, CN and nutritional consultant, Angie Wallace, NC create personalized nutrition programs based on metabolic testing and evidence-based protocols. Using only the highest quality nutraceutical products: medicinal foods, vitamins, minerals, herbs and essential oils, their programs deliver results. Their easy and effective 12 week GetSlim(TM) and GetFit(TM) programs are individualized to help clients lose weight and get healthy. Their joint Nutrition and Chiropractic Program for ADD/ADHD is wildly successful. BeWell has other programs that emphasize the holistic approach to ADD/ADHD, detoxification, digestive problems, food allergies, weight loss, anxiety/depression, metabolic imbalances, skin issues, fatigue, autism and many more.

To learn more about BeWell's holistic nutrition practice in State College, PA, please call (814) 234-0785 or visit the website today.
Primary Specialty
Holistic Care
Practice BeWell Associates
Gender Female
Years In Practice 26
Education Wesleyan University
University of Virginia
American Health Sciences University
Staff Monica Montag, HHP,CN
Angie Wallace, NC
Leesa Folk, LMT
etc.
Certification Certified Nutritionist
Kripalu Center for Health and Yoga, Holistic Lifestye Teacher Training.
Payment Options
Cash and Check, Visa, Mastercard, Discover, American Express
Services
At BeWell Associates, individuals seeking improved health and fitness are offered the best holistic nutrition in State College, PA, that is designed specifically to help them reach their weight loss goals. BeWell Associates' holistic nutritionists evaluate clients current health status by looking at the many factors that influence their health and create a plan to restore balance to their body, mind, and spirit. BeWell Associates specializes in weight loss, food allergies, detoxification, metabolic testing, hypnotherapy, and holistic nutritional counseling. It is their mission is to inform and inspire clients to reach their full potential and live the healthiest existence possible.
Consumer Feedback
View All Reviews
Add a Review
Recent Reviews
Be Well Associates has changed my family's life.
We are all making more informed choices about what we put in our bodies, and the results from our work with Monica have far surpassed what we had been