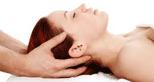 About Stephan Staffen, LLC
Do you suffer from neck, upper or lower back pain, migranes, tingling, numbness, carpal tunnel or sciatica? Those are just a few of the most common issues I have been dealing with for several years. Whether it's an injury, chronic pain or just stress, you are seeking relief from, come for a session that will make a difference!

My mission is to provide you with a generous blend of therapeutic massage, somatic and bodywork modalities, tailored to your individual health needs.

Come to my office or have me come to you. Relax on a cozy, extra wide, heated table and enjoy organic oils of your choice.
Primary Specialty
Massage Therapist
Practice Head To Toe Harmony
Gender Male
Services Stephan Staffen, LLC is a Massage Therapist in Montclair, NJ. A Massage Therapist uses massage to treat patients. A massage therapist needs a license to practice, which can be obtained after a training program. Massage therapists can work for a spa, clinic, or in private practice.

Please call Stephan Staffen, LLC at (732) 207-6866 to schedule an appointment in Montclair, NJ or to get more information.
Consumer Feedback
View All Reviews
Add a Review
Recent Reviews
love this guy! He is professional, appropriately friendly, and sets the atmosphere so you relax even if you're nervous or stressed.