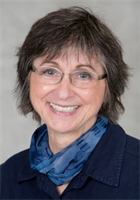 About Anita Pride, DC, DACBN, DNBHE
Dr. Anita Pride DC is a holistic physician who practices Functional Medicine and Homeopathy. She is dedicated to helping patients achieve their wellness objectives and optimal health by combining current health care procedures (extensive consultation, examination, laboratory tests, etc.) with natural therapies such as dietary supplements, nutraceuticals, homeopathic remedies, herbs, weight management and healthy diet.

Dr. Anita believes the body has an innate ability to naturally heal itself and she emphasizes health restoration instead of disease treatment.



Primary Specialty
Holistic Care
Practice Pride in Your Health Holistic Clinic PC
Gender Female
Years In Practice 28
Education Dr. Anita graduated Summa Cum Laude from Palmer College of Chiropractic with a Doctorate in Chiropractic (DC) in 1988. She was honored as class Valedictorian and was elected to the International Chiropractic Honor Society, Pi Tau Delta. She obtained her license as a Chiropractic physician by the State of Illinois Department of Professional Regulation in 1988.

Dr. Anita continued her professional education afterwards and she also obtained a Diplomate from the American Clinical Board of Nutrition (DACBN) in 2001 and a Diplomate from the National Board of Homeopathic in Examiners (DNBHE) in 1998.
Staff Dr. Anita Pride DC
- Holistic Physician

Lisa Heiser
- First Line Therapy Weight Management Program
Affiliations American Clinical Board of Nutrition
Council on Nutrition
Illinois Chiropractic Society
Illinois Homeopathic Medical Association
National Board of Homeopathic Examiners
National Center for Homeopathy
Payment Options
Visa, MasterCard, Discover, Check, Cash
Services Functional medicine
Homeopathy
Nutritional Counseling
Laboratory tests and interpretation
Weight Management
Consumer Feedback
View All

6

Reviews
Add a Review
Recent Reviews
The only reason i give 4 stars is because you have to pay out of pocket and it takes over 6 months to get reimbursed from your health care provider. and it is not an easy process. Dr. Anita truly care
I feel like they go out of their way to accommodate my schedule. I always get the appointment time I want. I didn't experience any unnecessary pain during my visit, and I was amazed at how much bette
by
Tammy Smith
xxx.xxx.179.49
November 07, 2013
Recent Polls
Was the office accommodating when booking an appointment?
Great
by
Anonymous
xxx.xxx.123.82
August 28, 2014
Did this provider's staff seem to respect him/her?
Definitely! They staff spoke very highly of him/her
by
Anonymous
xxx.xxx.231.251
June 10, 2013
Add a Review