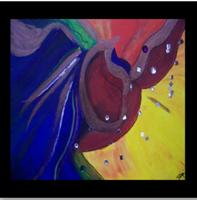 About Sharad Patel, M.D.
As a highly skilled and experienced psychiatrist in Elizabethtown, Kentucky (KY), Dr. Sharad Patel has a philosophy to treat the whole patient in order to help them achieve their highest level of psychological, emotional & mental well-being. Dr. Patel helps people who are going through challenging life circumstances including phobias, eating disorders, alcoholism, drug addiction, opiate addiction, anorexia, bulimia, self image problems, and low self esteem. He also treats all psychiatric disorders, including depression, anxiety, bipolar disorder, obsessive/compulsive disorder, schizophrenia, panic disorder, and attention deficit disorder (ADHD). Dr. Patel incorporates psychotherapy along with conservative medication management into treatment to help clients overcome their emotional and psychological issues Dr. Patel's thorough and effective treatments have made him a leading psychiatrist in Elizabethtown, KY and have helped many patients move forward with their life.

For a psychiatrist in Elizabethtown, KY that offers patients a comfortable and safe environment where they can heal, change, and grow, please call Dr. Sharad Patel today.

Primary Specialty
Psychiatrist
Practice Psychiatry
Gender Male
Payment Options
cash, credit card, check, most insurances, medicaid/medicare
Services Dr. Sharad Patel practices as a psychiatrist in Elizabethtown, KY with more than 25 years of experience treating patients with mood disorders, anxiety, depression, schizophrenia, and addiction. Dr. Patel is also trained to provide suboxone to overcome opiate addiction. Dr. Patel incorporates multiple psychological techniques and treatments to help resolve the emotional and psychological issues holding individuals back in life. His supportive and non-judgmental psychotherapy encourages patients to create realistic goals and reach their full potential. Call (217) 390-0132 today to schedule an appointment.

Consumer Feedback
View All

6

Reviews
Add a Review
Recent Reviews
They always make sure that they are available, and I've never had a problem reaching them in an emergency. I know that I can always count on them. I could tell that they took pride in their office's a
I was completely at ease during my appointment here. They went to great lengths to make sure I was completely relaxed and comfortable the entire time. I wouldn't feel safe under anyone else's care. T
Recent Polls
Did this provider leave you unattended for an extended period of time?
Not at all! They were always present and attentive
by
Anonymous
xxx.xxx.136.173
September 18, 2013
Did you feel like this provider's office was understaffed?
No, they were fully staffed
by
Anonymous
xxx.xxx.155.214
November 26, 2012
Add a Review