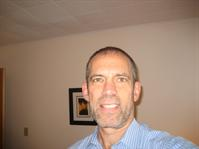 About Alan Kaplan, Psy.D.
Dr. Kaplan is a psychologist in practice for over 25 years. He specialized is helping children, adolescents and adults with anxiety, depression, marital/relationship problems and job/school stress.
Primary Specialty
Psychologist
Practice Psychologist
Gender Male
Services Alan Kaplan, Psy.D. is a Psychologist office located in Commack, NY. A psychologist focuses on the evaluation, prevention, diagnosis, and treatment of mental, emotional and behavioral health issues. A clinical psychologist uses psychotherapy and other counseling skills to improve emotional and mental health.

Please call Alan Kaplan, Psy.D. at to schedule an appointment in Commack, NY or to get more information.