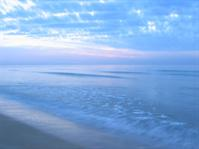 About Joshua Blume, MD
Joshua Blume practices as a psychiatrist in Philadelphia, Pennsylvania (PA). Dr. Blume offers psychiatric evaluation and treatment, psychopharmacological treatments and medication management in a safe, comforting atmosphere. In addition to practicing as a psychiatrist in Philadelphia, PA at his private practice, he also serves as an attending physician at the Penn Adult ADHD Treatment and Research Program. Adults who are experiencing psychological suffering that is affecting their quality of life can benefit from Dr. Blume's evidence-based treatments and personalized care.

For medication management or psychopharmacological treatment in Philadelphia, PA, please call the offices of psychiatrist Dr. Joshua Blume to set up an appointment, or visit his website for more information.
Primary Specialty
Psychiatrist
Practice Joshua Blume, MD
Gender Male
Education University of Paris-Sorbonne

Jefferson Medical College
Training Psychiatry Residency, Hospital of the University of Pennsylvania
Services As a leading psychiatrist in Philadelphia, Pennsylvania (PA), Dr. Joshua Blume is able to treat adults who struggle with wide range of psychological conditions. Dr. Blume provides thorough assessments and treatments that keep in mind the needs and preferences of the patient. He specializes in the treatment of ADHD, but can also help individuals who suffer from depression, autism, OCD, PTSD and bipolar disorder using psychopharmacological treatments.

If seeking help for bipolar disorder, depression, OCD, autism, PTSD or ADHD, please call the offices of Dr. Joshua Blume, psychiatrist in Philadelphia, PA, and schedule an appointment today.

Consumer Feedback
View all

5

Reviews
Add a Review
Recent Reviews
by
Anonymous
XXX.XXX.61.129
March 18, 2013
They do such a great job of never overbooking appointments, even though they are extremely popular. I know for a fact that they have lots of business, but I've never had to wait a long time in a crowded waiting room like other places I've been too. They made sure every question I had was answered thoroughly, and are always available if I think of any more questions I want answered. Their office was the absolute perfect temperature. It was so nice to be able to get out of the weather outside and sit in a relaxing, comfortable office. They would never suggest that I buy something that wasn't necessary, and never pressured me. They were always very considerate and professional.
by
Anonymous
XXX.XXX.75.78
November 17, 2011
by
Anonymous
XXX.XXX.19.196
November 10, 2011