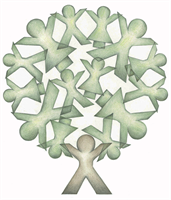 About Bradley Why, FPMHNP-BC
I am a Family Psychiatric Nurse Practitioner in private practice. I treat a wide array of mental health issues and treat children, adolescents and adults. Services I provide include:
-Comprehensive Psychiatric Evaluation
-Treatment Management of Mental Illness and Problems of childhood
-Collaboration with a clients therapist and PCP
-Medication Management of Mental Illness

We accept most major Delaware insurances. We will work closely with your primary care provider and therapist to provide you with the best care in a very relaxed setting near the intersection of Milltown Road and Kirkwood Highway. We can usually schedule appointments within 2-3 weeks.

Primary Specialty
Nurse Practitioner
Practice Bancroft Behavioral Health, Inc.
Gender Male
Services
We provide a high level of care to a large number of clients and their families. Although we try to please everyone, all the time, we realize this is impossible with some clients. Policies for our practice are the standard for most private practices in this area and delineate these polices upon intake - our ultimate goal is to provide a higher level of care than is typical in New Castle County. We pay strict adherence to Evidence Based Practice and "Gold Standard" treatment algorithms for behavioral health issues. We also strongly believe in a dual arm approach to treatment and consider medication for behavioral health treatment to be an adjunct to psychotherapy, which is where change occurs. In every landmark study, outcomes that measure therapy and medication together, far outweigh either singular approach.
Consumer Feedback
View all

31

Reviews
Add a Review
Recent Reviews
by
Anonymous
XXX.XXX.18.27
June 23, 2014
by
Anonymous
XXX.XXX.220.16
June 12, 2014
by
Anonymous
XXX.XXX.155.65
June 12, 2014