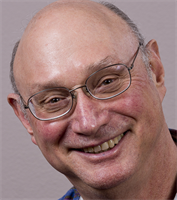 About Richard Wills, LMP
I believe Chronic pain, including fibromyalgia, is a symptom, not a condition. Approaching 7 years of practice as a licensed massage practitioner, I see one consistent thread in almost 100 percent the clients I have treated; they all have a genetic condition called "Morton's Toe". Many of them also have a diagnosis of "Morton's neuroma". Every client I have seen with Morton's neuroma also has Morton's toe. Both conditions were named after different doctor Morton's'.
Visit my website: www.toeclinic.com for a more comprehensive explanation, but here is the short version. People with Morton's toe walk with feet in either internal (pigeon toe) or external (duck feet) rotation. This causes the femur to rotate in the same direction. Almost always, when I see feet with external rotation I also see a dramatic, more than 20 degree, anterior (front) pelvic tilt. Conversely, when I see internal rotation, I see a posterior tilt. In an early continuing education course, I was taught that men should have between 0 and 10 degrees of anterior tilt; women should have between 10 and 20 degrees of anterior tilt.
Every client I have seen with a doctor diagnosis of spondylolysis, or spondylolisthesis has had more than 20 degrees of visually assessed anterior pelvic tilt. It is true that our bones are not exactly symmetrical bilaterally. However, if you have chronic pain, and a visual assessment of pelvic tilt exceeds anterior 10 degrees for men, or 20 degrees for women, or there is any posterior tilt, I assume pelvic tilt is contributing and structure my therapy to move the pelvis towards a more optimum tilt.
It is my experience that most back pain symptoms can be relieved with as little as 10 to 15 minutes of the appropriate Orthopedic Bodywork therapy. Orthopedic bodywork borrows chiropractic, physical therapy, and osteopathic doctor techniques, all within the scope of practice of a Washington massage therapist. I passionately believe that most chronic pain symptoms are effectively treated by, as Ida Rolf (creator of rolfing massage) said: "put the muscles back where they belong". Locked short, hypertensive muscles need to be relaxed and lengthened while locked long, hypotensive, weak and inhibited muscles need to be tonified.
If you have chronic pain or Range of Motion (ROM) symptoms, I encourage you to make an appointment. This is not like your typical massage session. Results are frequently achieved when all other therapies have failed. I especially encourage you to try this therapy if you are considering a surgical solution. Natural body response to Orthopedic bodywork is severely limited after surgical intervention.

Primary Specialty
Massage Therapist
Practice ToeClinic Pain Releif
Gender Male
Years In Practice 10
Education Bacholar of Science
Training Port Townsend school of massage plus over 240 hours of continuing education in clinical massage thechniques
Staff Richard Wills LMP general office hours from 10 am to 4 pm Monday thru Thursday. Call for information, or to schedule outside normal hours.
Payment Options
Cash, credit card (excluding American Express and Discover) or personal check
Services
Natural, non invasive therapy for almost all chronic pain symptoms. Treating for Morton's toe may well provide the pain relief you have been seeking. Therapies include: Pain free Deep Tissue massage, Clinical massage, Therapeutic Hot Stone massage, Relaxation Hot Stone massage, Swedish massage, and plain Relaxation massage. Visit Toeclinic for Spanaway massage or pain clinic, Graham massage or pain clinic, Puyallup massage or pain clinic, Tacoma massage or pain clinic and Eatonville massage or pain clinic. Some clients come from as far away as Federal Way, Auburn or even Enumclaw.
Additional Services Pain clinic, frozen shoulder, frozen hip, chronic pain, fibromyalgia, sciatica, hip pain, back pain, neck pain, shoulder pain, knee pain, plantar fasciitis
Consumer Feedback
View All Reviews
Add a Review
Recent Polls
Does this provider always take that extra step to make you feel special?
Absolutely, they always make me feel like I'm their only patient.