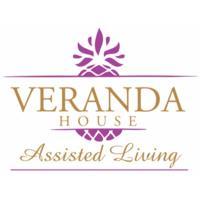 About Veranda House Assisted Living
If you're looking for excellent full-service living accommodations for seniors at an affordable price, then Veranda House is the perfect choice for you. When people move to Veranda House, not only will they be enhancing their lifestyle, they will be forming many new wonderful memories. Everything becomes stress-free, fascinating and simply, just more fun. That's because Veranda House provides topnotch services, amenities, and social activities for its residents.

With so many choices and flexibility, keeping residents spirited, engaged and enjoying what matters most to them as individuals is key. Veranda House's incomparable offerings add up to a great overall value and exceptional lifestyle. With a dedicated team of leaders, exceptionally caring staff, comfortable and safe living arrangements and relaxing surroundings, we are one of the area's most trustworthy options for retirement and assisted living for seniors.

We have an all-inclusive approach to services, including three delicious southern-style homemade meals per day, housekeeping and daily living services. We also maintain a family home-like atmosphere, so, everyone feels right at home. Our commitment is to enrich the lives of people we touch. By welcoming, engaging and inspiring our community of residents, we are determined to be the very best in our business.
Primary Specialty
Assisted Living Homes
Practice Veranda House Assisted Living
Services Veranda House also provides your loved one with the following:
Medication Management
Housekeeping services
Exercise and wellness programs
On-site health and rehabilitation
On-site Nurse Practitioner (Katy)
Personal laundry services
Beauty Salon Services
Daily social and recreational activities
Around the clock care
Additional Services Assisted Living
Consumer Feedback
View All

21

Reviews
Add a Review
Recent Reviews
Very grateful that we were able to find this place for my sister. She loves the activities, the food and says the staff is fabulous. We love going to visit her, she is very happy here. Recommend to an
by
Kellie Oldag
xxx.xxx.104.220
November 12, 2015
I was very hesitant on finding a home for my mother, until I found Veranda house. They made us feel welcome and at home from the minute we walked in the door. Great staff! Great rooms! Lots of activit
by
Anonymous
xxx.xxx.102.233
September 18, 2015
Recent Polls
Does the staff at this facility refer to your loved one by name?
All the time! They have a great relationship with my loved one
by
Anonymous
xxx.xxx.222.90
March 20, 2014
Did this facility provide a wide variety of enjoyable activities for your loved one?
No, my loved one is very bored
by
Anonymous
xxx.xxx.108.238
March 18, 2014
Add a Review