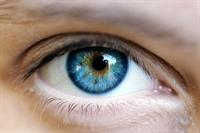 About Sayed Hasan, OD
Sayed Hasan practices as an optometrist in Parma, Ohio (OH). After 16 years of practice at Pearle Vision and LensCrafters, Dr. Hasan opened his own office in Mentor to better serve your needs and now has a second location in Parma. As a highly qualified eye doctor, he is able to offer the very best in eye products and services. Dr. Hasan is able to provide eye treatment for eye pain and pink eye in addition to providing comprehensive eye exams, eye glasses repair and lens repair. Dr. Hasan is committed to providing his clients with the highest quality care and the products that best suit their needs.

For an optometrist in Parma or Mentor, OH who offers eye exams, eye treatment, eye glasses and contact lenses, please call the offices of Dr. Sayed Hasan and schedule an appointment today.

Primary Specialty
Optometrist
Practice ClearSight Eye Care
Gender Male
Years In Practice 20
Payment Options Cash or Check

Most insurances accepted
Services As a skilled optician and optometrist in Mentor, Ohio (OH), Dr. Sayed Hasan provides eye treatment as well as eye glasses repair and lens repair. He also has a variety of eye glasses for clients to choose from, including Gucci, Versace and Prada frames. Dr. Hasan additionally has Acuvue contacts available for those who need or prefer to wear contact lenses. As an experienced eye specialist, Dr. Hasan is able to treat pink eye, eye pain, and many other eye problems.

If seeking an optometrist in Mentor, OH, please call the offices of Dr. Sayed Hasan at (440) 942-3937 and set up an appointment today. And for his newest Parma office call 440-842-2020.

Consumer Feedback
View All

11

Reviews
Add a Review
Recent Reviews
The staff was very helpful and Dr. Hasan did a thorough exam, but I found it hilarious after dropping over $400 for glasses on top of what my insurance paid, that they wanted to sell me a little bottl
by
hindsight20//20
xxx.xxx.153.92
July 24, 2012
Very professional and helpful. I was so impressed with the office and the state of the art exam. All my questions were answered. The office was very easy to locate. I didn't have any trouble findin
by
Jo Cozzarin
xxx.xxx.96.102
June 25, 2012
Recent Polls
Did this provider rush your appointment?
No, I was able to ask as many questions as I wanted
by
Anonymous
xxx.xxx.2.76
May 28, 2013
Did the staff make you feel uncomfortable when you called with questions or concerns?
No, they didn't make me feel uncomfortable
by
Anonymous
xxx.xxx.61.211
April 01, 2013
Add a Review