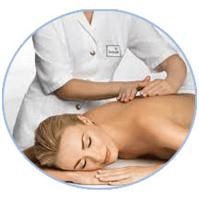 About Kristan Dudley, LMT
Kristan Dudley of Body Rescue Massage provides professional medical massage that targets your specific issues. Whether you are in Tyler, TX, Longview, Texas or anywere in East Texas, if you suffer from chronic pain, injury or stress, Trigger Point Therapy combined with related massage techniques will help reduce pain levels, prevent future injury and address the root cause of your condition. Kristan will treat all types of injuries: back pain, knee pain, sciatica, fibromyalgia, TMJ dysfunction, SI joint pain, IT band pain / inflamation, plantar fasciitis, neck pain, pain related to disc problems, hip pain, headaches, carpal tunnel syndrome, chronic fatigue syndrome, post operative pain, hamstring pain, whiplash, shoulder pain, etc.
Kristan is an expert at Swedish massage , Deep Tissue massage and general massage approaches to pain and stress management.
Primary Specialty
Massage Therapist
Practice Body Rescue Massage by Kristan
Gender Female
Years In Practice 13
Staff Kristan Dudley
Affiliations CMT - Certified Massage Therapist
Certification CMT - Certified Massage Therapist.
Services Certified Massage Therapy by Kristan Dudley in East Texas
Serving Tyler,TX and Longview, TX with the best massage you have ever had.

Deep Tissue Massage
Lymphat Drainage Massage
Stress Reliever Massage
Swedish Massage
Headache Reliever Massage
Hot Stone Massage
Couples Massage

Consumer Feedback
View All

2

Reviews
Add a Review
Recent Reviews
The oil they used during my massage was high-quality. I could tell they cared about creating the best experience possible for their clients. At other places I've been to, sometimes the massage therapist's hands have been too cold, but they weren't at all here. They were the perfect temperature, which made my massage even more enjoyable. There's been times where I've gotten a massage, and the whole massage was ruined because they had very calloused hands. I was so glad that I didn't have to worry about that here. They had very smooth hands, which made the whole massage even more enjoyable. Every time I come here they always remember me by name and greet me as soon as I walk in the door, even if it's been months since my last appointment. They are so thoughtful and amazingly sweet, I just love this place. They never have that typical, annoying music playing here. If they do play music it is soothing and appropriate for the setting.
by
Anonymous
XXX.XXX.134.225
June 22, 2011
I have had many massages over the years by various professionals.
Kristan, by far, gives the best massage. She is strong, and can
give an intense massage but also has the finesse to do light,
relaxing massages for stress relief.