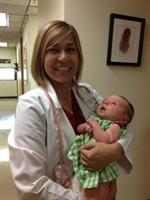 Her Health ObGyn & Fertility Center
EASTSIDE: 10400 Vista Del Sol - Suite 203
WESTSIDE: 1700 N. Oregon - Suite 560
El Paso, TX 79925
>
Get Phone Number & Directions
About Claudia Suarez, MD
Dr Suarez specializes in Da Vinci minimally invasive gynecological surgeries. She also has vast experience in treatment of infertility. Dr. Suarez has been in practice for over 20 years and continues to serve El Paso with the best ObGyn care available.
Her Health ObGyn & Fertility Center can help assist patients in a variety of services which include: birth control, family planning, infertility treatment, annual exams, prenatal care, STD screenings, treatment of urinary incontinence, pregnancy tests, pap smears, breast exams, treatment of osteoporosis, vaginal rejuvenation, pelvic floor reconstruction, treatment of fibroids, treatment of menorrhagia, treatment of ovarian cysts, high risk pregnancy, HPV immunizations, teen pregnancy, etc.

Primary Specialty
OBGYN
Practice Her Health ObGyn & Fertility Center
Gender Female
Services Claudia Suarez, MD offers OBGYN services in El Paso, TX at EASTSIDE: 10400 Vista Del Sol - Suite 203 WESTSIDE: 1700 N. Oregon - Suite 560, El Paso, TX 79925. Obstetricians & Gynecologists (OBGYN) specialize in female reproductive health issues as well as gynecological health issues.

To learn more about OBGYN services, or to make an appointment with Her Health ObGyn & Fertility Center in El Paso, TX, please call (915) 629-0442.
Consumer Feedback
View all

34

Reviews
Add a Review
Recent Reviews
I was always nervous to visit an ObGyn office...now I look forward to my visits. All the nurses greet me like I am visiting friends. Dr. Suarez always takes her time and makes me feel like I am her only patient.
When I visit my either one of Dr. Suarez's offices I feel like I'm visiting family. They have seen me through my infertility treatments and two difficult pregnancies. I feel blessed to have found them. Sadly, my husband and I have to leave town because he is in the military. I doubt I'll ever found the home that I found here in El Paso. Thank you Dr. Suarez & Staff.
by
Anonymous
XXX.XXX.180.238
May 31, 2013
When my wife saw her for the initial visit and just gave her some femara, script for HCG, and told her to show up for an US on Day 12 and would explain more to her at that time. I'm a physician and I took time off to go with her for her visit today. Initially they told her to go to the West side office, when we got there they told her the US machine is on the east side. We drove all the way to the east side and when we got there I asked if we'd see the doctor, of course they said no since the doctor wasn't available. I had to go back to the hospital, so I told them to have the doctor call me. She refused to call me and had her office manager call me instead to inform me that we had too many questions and that they don't want us as patients. I've frankly never been treated like this by another health care provider, and not sure if it's just because there are soo few RE docs in EP, but it's a pretty ridiculous way to treat patients. For a reprodutive specialist to refuse to answer patient questions and expect patients to just throw thousands of dollars for useless diagnostic studies not supported by the data is simply ridiculous. Getting pregnant is hard enough, but having a doctor that doesn't care, simply wants to collect money for unecessary tests and won't even answer basic questions is insult on top of injury.
by
doctor complaint
XXX.XXX.52.41
March 26, 2013